CWF boosts the development of 'Atelier de Courcelles'
It has been a busy back to school season for Children Worldwide Fashion (CWF). The group is expanding the multibrand store distribution of its upmarket, ready-to-wear children's range 'Atelier de Courcelles'. On the cards: the opening of a first boutique in London as well as the development of its activities in France and abroad at the end of 2009.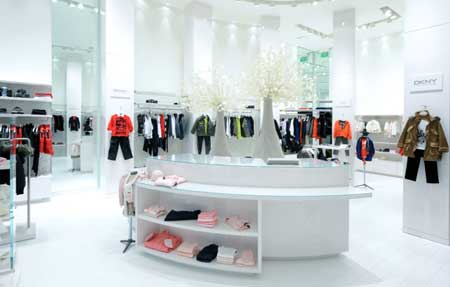 Ateliers de Courcelles boutique in London
The first London branch of 'Atelier de Courcelles' has opened in the Westfield shopping centre with a 120 metre squared store, marking the arrival of the brand in the Anglo-Saxon market.
In France, the group has inaugurated a new point of sale in Brest and existing boutiques, previously named Younly, in Rennes and Lyon have been adapted to the new concept and name.
Atelier de Courcelles is not stopping there. The label, which makes clothes for 0-16 year olds for brands such as Burberry, DKNY, Chloé, ELLE, Escada and Marithé+François Girbaud, will soon be branching out into major European cities as well as the Middle East, Asia and Russia.

By Jonathan Fulwell (Source: Sarah Ahssen)
Copyright © 2023 FashionNetwork.com All rights reserved.