CPI Istanbul gets ready to open its doors
Three hundred exhibitors from all over the world are getting together in Istanbul for the fashion trade show CPI Istanbul on 22-24 September, 2011. Turkey, the world's 16th largest economy and the historical bridge between Europe and Asia, is known for its know-how and importance in the textile industry.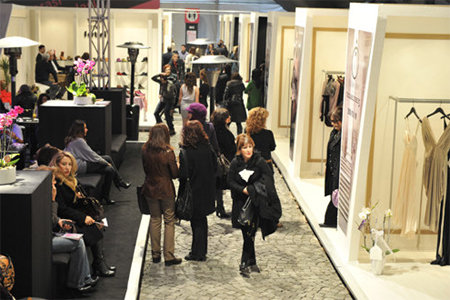 Photo from CPI's previous edition
With its new organiser CNR, Collection Première Istanbul is getting ready to open its doors for fashion professionals, mostly from European and Middle Eastern countries, and provide a commercial platform between the exhibitors and buyers in the heart of the textile sector.
Offering a variety of fashion segments from womenswear to beachwear, the trade show is being held in a country where the clothing sales hit 30 billion dollars annually and the clothing industry is the 5th biggest export in its economy.
The trade show will mainly showcase Turkish brands such as Damat and promote the quality of "Made in Turkey" products, but will also welcome a significant number of international exhibitors such as MarcCain from Germany or buyers from France and Russia.
A city with its 13.3 million inhabitants, famous historical monuments and colorful fashion scene, Istanbul will once again play an important role in uniting various names of the international textile industry with CPI Istanbul.
FASHIONMAG POLL:
• Which trade shows will you be attending this year? Click
here
to answer our Facebook poll and find out where other fashion professionals are going.
Copyright © 2023 FashionNetwork.com All rights reserved.