Coty withdraws takeover bid for Avon
Fragrance company Coty Inc withdrew its $10.7 billion takeover bid for Avon Products Inc on Monday evening, saying the world's largest cosmetics direct seller had missed a deadline to start discussing a deal that Coty first proposed in March.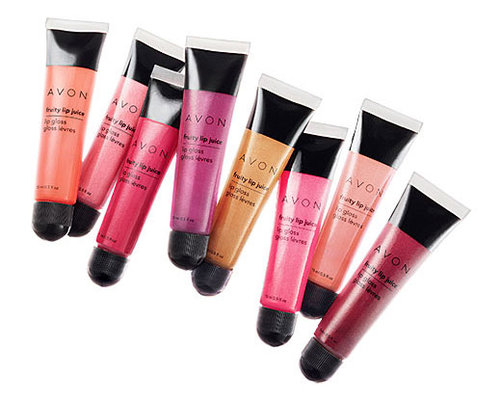 Photo: Avon
The move leaves Avon shareholders relying on new Chief Executive Sheri McCoy to come up with a plan to turn around a company that has been suffering from plummeting profits on falling sales at home and in some international markets, as well as a stock price that had been hammered prior to Coty's bid.
Coty last week raised its bid, which had the financial backing of Warren Buffett's Berkshire Hathaway and others, to $24.75 per share from an earlier $23.25 per share offer, but gave Avon a Monday deadline to respond.
Avon, which had rejected outright all of Coty's earlier bids without entering into discussions, said on Sunday in a two-sentence statement that it would look at Coty's latest offer but would respond in a week.
Coty, known for fragrances for celebrities like Madonna and Beyoncé, said that after no one on Avon's board or senior management, including McCoy, returned its request for an explanation of why Avon needed more time to agree, it was pulling the offer.
"Your total lack of engagement with us leads us to believe that you remain reluctant to explore a friendly, negotiated combination on a reasonable timetable," Coty Chairman Bart Becht said in a letter to Avon dated Monday and made public. "Two months is enough."
"It is time for Coty Inc to move on and pursue other opportunities."
Avon did not immediately respond to a request for comment.
Coty, which made its desire to buy Avon known to the public for the first time in April, had said from the start it had no intention of ever making a hostile bid for Avon.
Avon had rejected the offers saying the company's value could rise more under a new CEO rather than as part of Coty.
DECLINING SALES, FALLING PROFITS
Although it has close to three times as much revenue as Coty, Avon, is facing declining sales and a loss of sales representatives, as well as a U.S. probe into overseas bribery allegations.
Earlier this month, Avon reported weak first-quarter results, including a sharp drop in profits.
Avon last month named former Johnson & Johnson executive McCoy as its new CEO. She will conduct a thorough business review this year.
Fragrances accounted for 57 percent of Coty's $4.1 billion in sales in its year ended June 2011. The bulk of its sales come from Europe and North America. A tie-up would have given it access to developing markets such as Brazil, Russia and Mexico, and deepened its roster of products.
The companies first met to informally discuss a deal in February, initially exploring having Avon buy Coty. Becht last month said that when no offer came from Avon, Coty made a verbal offer, followed by three letters in March.
Coty had lined up equity financing from several parties, including Coty's main shareholder, Joh. A. Benckiser, BDT Capital Partners and some of its limited partners, and Berkshire Hathaway. Coty had said J.P. Morgan Securities would provide debt financing.
Shares of Avon closed up 77 cents on Monday at $20.96 on the New York Stock Exchange. Coty revealed its decision after U.S. markets closed.
© Thomson Reuters 2023 All rights reserved.