Coty and Heidi Klum announce fragrance partnership
Coty Inc., a leading global beauty company, has announced the signing of celebrity and supermodel Heidi Klum to develop and market her new signature fragrance, Heidi Klum Shine.

The new women's fragrance is expected to launch in fall 2011. Distributed worldwide, Heidi Klum Shine will be managed by the Company's Coty Beauty division.

Today, Coty has annual net sales of nearly $4 billion and delivers its products to consumers in 90 markets worldwide.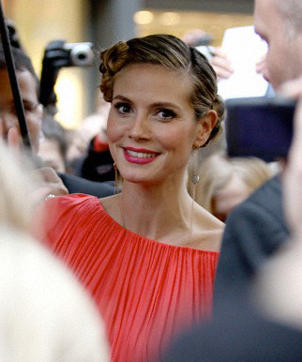 German topmodel Heidi Klum gives make-up tips in a drugstore in Stuttgart, Germany, 26 January 2011
© Thomson Reuters 2023 All rights reserved.