Columbia Sportswear under the weather in first quarter
It hasn't been a good winter for the outdoor sector. Too mild – and Columbia Sportswear has felt the direct effects of such an unfavourable climate for its business. The group has published stable net sales on an international scale, at $333 million (€251 million). But closer inspection reveals that, whilst the US remained stable at $193 million, sales in Canada and the EMEA zone fell by 13% and 14% respectively, to $25 million and $38 million. These drops in sale were however compensated for by an increase of 14% in net sales in the Latin American and Asia-Pacific markets, which reached $77 million.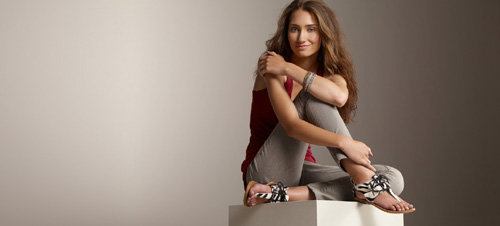 Sorel is trying to branch out so as to weather the storm of unseasonable weather / Photo: Sorel
Whilst Columbia managed to achieve 2% growth at $284 million, footwear brand Sorel was hit hard by the unseasonable weather. After achieving a 68% increase in sales in 2011, the label has suffered a drop in sales of 38% – to $6.4 million – compared to the same period a year earlier.
Mountain Hardwear saw sales stumble at $31 million, down 3%.
But looking past certain sectors' struggles, the group's profitability has crumbled. Net profits went from nearly $13 million a year ago to less than $4 million this year – a drop in part explained by restructuring costs (the group has recently laid off 2% of its salaried staff) and lower stock levels.
The group is counting on a 1% increase in sales this financial year. It will be relying on retail in the USA, South Korea and Japan and on wholesale in Japan and overseas in order to compensate for a drop in wholesale in Europe, Canada and the USA.
Copyright © 2023 FashionNetwork.com All rights reserved.