Coldwater Creek cuts top managers' base pay by 15 pct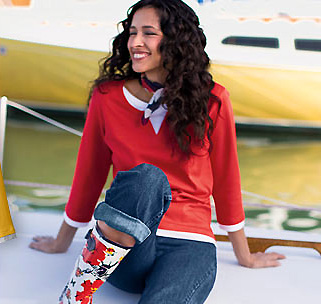 Coldwater Creek spring-summer 2009
Jan 23 (Reuters) - Coldwater Creek Inc (CWTR.O) cut annual base salaries by 15 percent for its top executives including the chief executive officer and chief financial officer and some other senior managers, effective Feb. 1.
The women's apparel retailer said Chairman Dennis Pence's compensation will be cut by 15 percent to $212,500 for the remainder of fiscal 2009, according to a regulatory filing on Friday.
The company, which caters to women between the ages of 35 and 60, also said its independent directors agreed to a 15 percent cutback in cash compensation including an annual board retainer, an annual retainer for each committee member and committee chair, and meeting fees.
The worst financial crisis since the Great Depression is estimated to already have wiped out up to 3 million U.S. jobs and led companies to cut benefits for remaining employees.
Coffee chain Starbucks Corp (SBUX.O) recently said its CEO would forgo his 2009 raise and bonus while apparel maker Quiksilver Inc (ZQK.N) approved a 5 percent cut to the annual base salaries of some top managers as part of its cost-cutting efforts.
Collective Brands Inc (PSS.N) and Gymboree Corp (GYMB.O), a children's clothing retailer, have also announced similar cutbacks in compensation.
Shares of Coldwater Creek were down about 4 percent at $2.67 in late afternoon trade Friday on Nasdaq. (Reporting by Shivani Singh in Bangalore; Editing by Aradhana Aravindan)
© Thomson Reuters 2023 All rights reserved.