CHIC tradeshow is a reliable indication of Chinese potential
Three organizers for a trade show (China National Garment Association, China World Trade Center Co. Ltd. and CCPIT) and one constant: the last session of CHIC, which was held between the 26th and 29th of March in Beijing, China, succeeded in making fashion professionals smile. The 100,000 m² exposition space has never attracted so many visitors, curious consumers as well as fashion specialists. The latter strolling around the show in numbers 10% greater than the previous year's trade show, the organisation believes.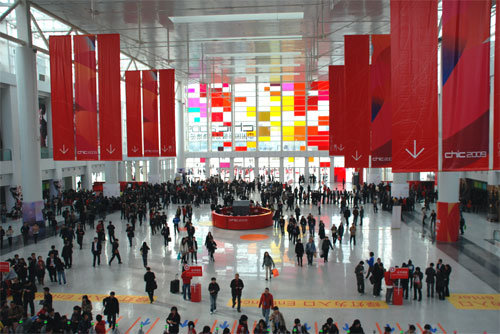 CHIC, March 2009, Beijing
61,000 people had already discovered the collections in the first two days of the show and in the two subsequent days as many as 100,000 visitors were hoped for. An objective reached in the eyes of a satisfied organization.
The only minor damper: the eight hundred exhibitors from more than twenty countries and regions were a little less numerous than in last year's edition. A decrease which could nevertheless delight the occupiers of rival stands who compete for presence in the arena. Amongst them, two hundred brands or distributors were foreign companies. Moreover, in addition to the remarkable presence of Japan and Italy, France had answered the call, occupying 1,000 m² under the now familiar standard of "Who's Next/Première Classe". A presence which was stated as being "strengthened for the next session of CHIC".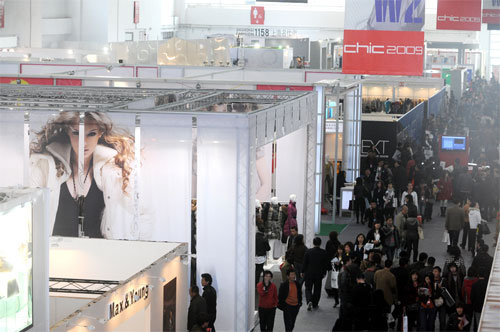 CHIC, March 2009, Beijing
On-site, voices were heard describing the trade show as a place where business took place without being "a location dedicated to taking orders". This meant that the show was more focused on making contacts that would last beyond the walls of the exhibition hall, above all, the visitors have already owned their boutiques in China for five years or so. This is a "new development" in the eyes of Gerard Roudine, CHIC agent in France, charged with a mission to the market leading fashion trade shows in France on the Chinese market. Mr Roudine does not miss out on highlighting the profound transformation of textile distribution in China: "If boutiques or single brand concessions continue to be the norm, they will bolster their offerings with more and more accessories. And, a new development is the appearance of multibrand stores, a totally unknown concept until now". "Benefiting from a phenomenon of acceleration and multiplication", they are looking for THE product destined to attract a new client base and a massive market.
With 1.3 billion people and €176 million of French exports recorded on its territory*, China seems to be a weight-bearing market for France. Hence the necessity to capitalize on brand awareness, some Chinese workers don't hesitate to save months of their wages to buy a part of the dream peddled by some luxury houses with typically French know-how and name. Another good point for exhibitors, particularly Europeans: "clothing expenditure of urban Chinese inhabitants progressed by 15.5% in 2007 and reached an average of 1042 yuan (around €1000)", reported the French Institute of Fashion in January 2009.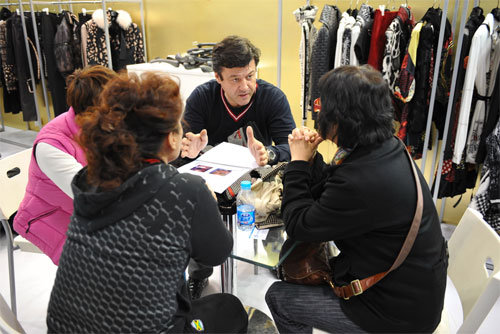 CHIC, March 2009, Beijing
In-country, non-Chinese labels must find a local partner as a result of regional particularities and the specifics of Chinese consumption. This partner can act as investor, manufacturer, importer, agent and distributor. The perfect intermediary, the organizers confirmed they had distributed "five hundred invitations direct to Chinese traders". Ensuring "the repeated return of many million yuan" to brands wanting to establish themselves in China.
*figures from the IMF
By Jonathan Fulwell (Source: Emilie Kremer)
Copyright © 2023 FashionNetwork.com All rights reserved.