Casino turns up heat in battle for Monoprix
PARIS - French supermarket retailer Casino has accused department store group Galeries Lafayette of raising prices at Monoprix to inflate the value of the food and fashion chain they jointly own, a Casino spokesman said on Sunday.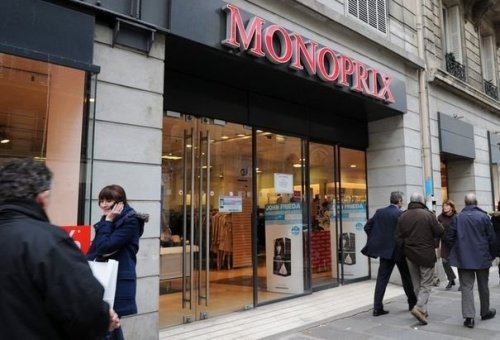 Photo AFP
The accusation, made in a letter Casino sent to Galeries Lafayette Chief Executive Philippe Houze, is the latest salvo in a battle over the price tag for Monoprix, which has a high-margin network of 500 stores in French city centres.
Casino has an option to take control of Monoprix while Galeries Lafayette has an option to sell, but the two retailers are far apart on price. Galeries Lafayette has offered to sell its stake for 1.35 billion euros ($1.78 billion), while Casino argues its partner's holding is worth only some 700 million.
Casino said Monoprix had raised prices by 2.3 percent in a three-month period, a move which in the short-term had bolstered its first-quarter operating profit but in the long-term risks driving away part of its clientele, according to the letter, first reported by Le Monde on its web site.
"We know that these are nothing more than manoeuvres on your part aimed at distorting the proper valuation, if necessary, of your stake," Le Monde quoted Casino's letter to Houze as saying.
The Casino spokesman confirmed that a registered letter had been sent to Houze, who is also Monoprix's CEO, warning about pricing policy and also warning Galeries Lafayette that the policy could hurt Monoprix in the medium-to-long term.
Casino called on Houze to "immediately take the necessary measures and give instructions to stop such practices." The retailer also threatened to "take any needed action to preserve the interests of Monoprix and its shareholders."
A spokeswoman for Galeries Lafayette called the letter an "appalling manoeuvre to serve Casino's legal case" but declined to comment further.
Casino last month took Galeries Lafayette to court to force it to respect commitments related to their Monoprix joint venture.
© Thomson Reuters 2023 All rights reserved.