Camper: Together by Jaime Hayon arrives in Tokyo
Camper has installed its new boutique project, Together by Jaime Hayon, in Tokyo. For this new space, that will be spread over two floors in the centre of the Omotesando district, the Spanish artist and designer has exclusively designed items "from furniture to graphics, passing by hand-decorated ceramics".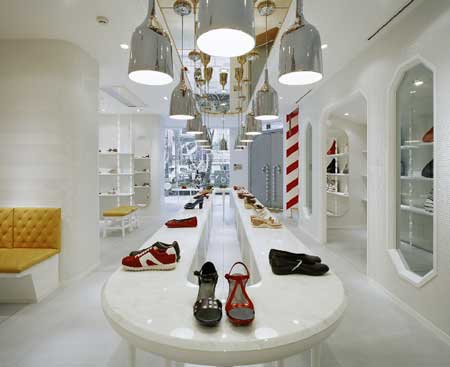 Camper store Together by Jaime Hayon in Tokyo
"This new project for Camper is inspired by circus classics. Colour and fantasy rule there […] At the entrance, you are welcomed by an imposing door in organic forms and a handle in the form of a sugar cane … That's only the beginning of the surprises," stated Jaime Hayon.
Inside the store rounded forms impose themselves, the walls are similar to Bisazza mosaics and the central table, long and straight, resembles a millipede which paves the way for fantasy and the imagination.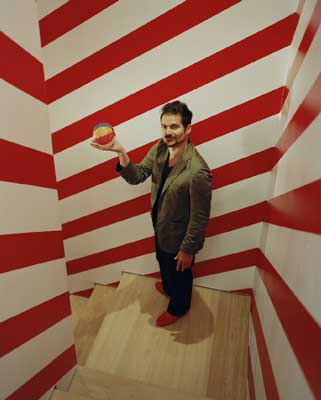 Jaime Hayon
Jaime Hayon has worked with Camper since 2006, at which point in time the 'Together' concept was launched in the label's stores. The brand's boutiques in London (Foubert's Place), Barcelona (Paseo de Gracia), Palma de Mallorca (San Miguel), Paris (Cherche-Midi) and in Milan (Montenapoleone) will all now carry the artist's signature.
By Jonathan Fulwell (Source: Sarah Ahssen)
Copyright © 2023 FashionNetwork.com All rights reserved.