Calvin Klein launches make-up with Coty
The world of Calvin Klein (Phillips-Van Heusen Corporation) is poised ready to grow. The brand has just entrusted Coty with the development and commercialisation of a new line of cosmetics.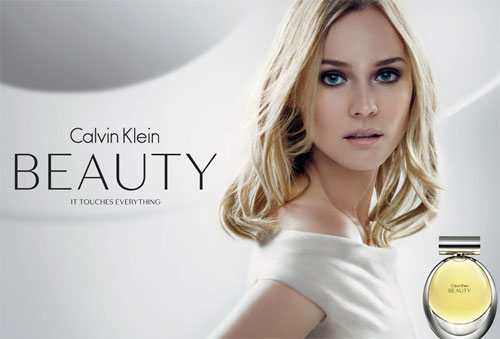 Beauty by Calvin Klein
Already rich with a broad portfolio of licensing (Coty Prestige includes Balenciaga, Bottega Veneta, Cerruti, Chloe, Jil Sander, Marc Jacobs ... and Coty Beauty includes Adidas, Celine Dion, David and Victoria Beckham, Esprit, Guess, Miss Sixty ...) Coty, which also owns Calvin Klein perfumes, strengthens its partnership with the brand by announcing the development and commercialisation in 2012 of a complete line of makeup.
"Calvin Klein fragrances are amongst the most popular in the world, and we are confident that this new line will enhance the dynamic positioning of Coty and Calvin Klein on the beauty market," said Bernd Beetz, CEO of Coty Inc..
"Coty did a great job growing our business in the perfumery world," said Tom Murry, president and CEO of Calvin Klein, Inc.. "We believe that by centralizing our operations in the sectors of perfumery and makeup with the same partner will create properous synergies."
Without revealing the concept yet, the two companies are already talking about "pushing the limits of the range of makeup products as we know it today."
What further will expand the Calvin Klein, Inc. universe is its distribution of clothing collections for men and women and a wide range of products under the brands; Calvin Klein Collection, ck Calvin Klein, Calvin Klein, Calvin Klein Jeans and Calvin Klein Underwear. Among this range of the offer are accessories, shoes, sleepwear, underwear, stockings and socks, swimwear, belts, sunglasses, watches, jewelry, coats, cosmetics and perfumes, as well as furniture for the home.
Copyright © 2023 FashionNetwork.com All rights reserved.