Bruno Pieters wants to make fashion accountable

More transparency in fashion, this is Bruno Pieters' new credo. The designer and art director had disappeared from the Belgian fashion scene for a year of sabbatical, which proved rich in travel and reflections. We now get to see the fruit of his efforts with the launch of the Honest By label - a high-end designer label which aims to shed light on its products, materials and design, by providing information about the true cost and impact of their production. This type of detailed information, which is much more than is normally available to consumers about the products they buy, is available on the Honest By website, the collection's only distrubutor.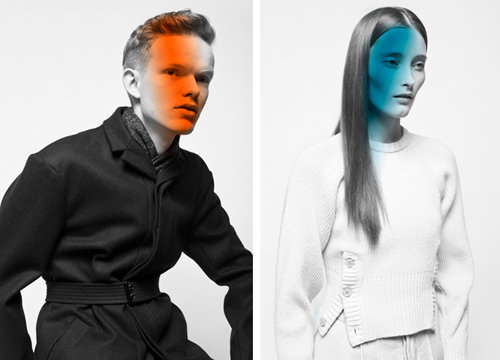 First pieces for Honest By Bruno Pieters
While Honest By ultimately wants to create a platform that would attract other designers, it is naturally Bruno Pieters who inaugurated it first. In the rigorous style for which he is known, the former artistic director of the Hugo line for Hugo Boss and his eponymous label reinvents the classics and reinterprets the ideal cut. Some fifty pieces for men and women are already available on the site and others will be added throughout the year, with no concept of seasonality.
Whether they are interested in dresses, shirts, coats or pants, potential buyers will know everything from the origin of the fabric, to the number of employees in the clothing factory, to the cost of the zipper and fabric content of the label itself. Even information about the carbon footprint of each product has been made available. And, as expected from an ethical and eco-conscious company, the brand also specifies for each product whether it is organic or completely vegan (there is absolutely no animal exploitation), whether it is 100% European (and sometimes even Made in Belgium), whether it is recycled or, for those interested, whether it is made for sensitive skin.
So far, the only downside has been that some suppliers have been more willing to play the game than others: some have not submitted all the requested data on the traceability of a fabric or the cost of an operation. But this is a very small downside to an exciting and unique approach to fashion. Even before knowing what fate the customer has in store for him, Bruno Pieters has said that 20% of Honest By's profits will be donated to charities, thus coming full circle.

Copyright © 2023 FashionNetwork.com All rights reserved.