Brioni comes back to the cinema
As one leaves the other arrives. Though 007 swapped his Brioni suit for a Dunhill in the latest James Bond film, Quantum of Solace, Tom Hanks' character Professor Robert Langdon has adopted the 'power suit' from the Italian tailor in the new film based on a Dan Brown novel, Angels & Demons.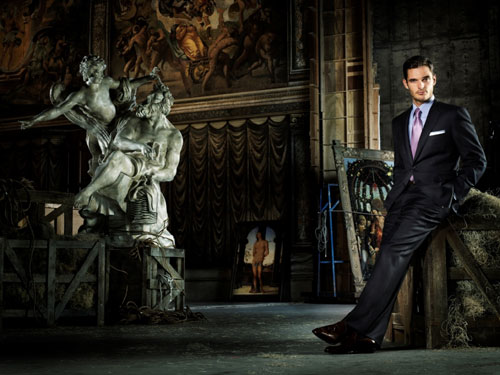 Brioni collection
This is a further honour then for Brioni, which comes back to the silver screen in a film that opens in cinemas from the 13th of May around the world. Formerly the long time supplier to the best known agent on Her Majesty's Secret Service, before being replaced by Dunhill, Brioni is now undoubtedly gaining an international reputation in the world of cinema.
In fact, in the fifties, whilst Brioni was only a small tailor's workshop, Clark Gable and Cary Grant appeared in Hollywood wearing Brioni suits. Since then many celebrities and men about town have appreciated the Italian tailor, a success based on the discreet and elegant nature of their style as well as the quality of their materials.
Now, it is the turn of Tom Hanks and Stellan Skarsgård, who plays the impressive chief of the Swiss Guard, to adopt the crisp made-to-measure luxury of jackets, trousers and other items from Brioni in this second Robert Langdon film, directed by Ron Howard.

By Jonathan Fulwell (Source: Emilie-Alice Fabrizi)
Copyright © 2023 FashionNetwork.com All rights reserved.