Brands4friends reinvests in Secretsales.com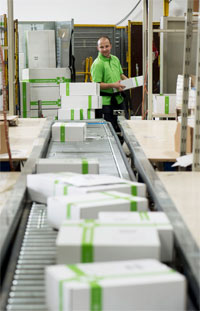 Brands4friends posts designer gifts
Brands4friends makes another investment across the channel. Germany's leading online private shopping club invested back in February in British counterpart, 2007-launched Secretsales.com to grow its European development. Now the second round of funding commences, worth undisclosed millions.
Secretsales.com has gained new share capital and an invaluable status as UK leader since securing the first landmark investment. While Secretsales.com's full activity remains in Notting Hill, London, Sergio Dias (former Carrefour and LVMH International executive), Ed Bussey (Founder of Figleaves.com) and several key buyers joined the UK team in conjunction with the investment.
The recent second "significant investment" in Secretsales.com by Brands4friends of an undisclosed sum is reported to be used for marketing efforts, to gain a better control of its demographic and essentially take a part of the market that Venteprivée currently covers; the French brand has 300,000 UK-based members.
In 2009 Brands4friends made £70.6 million in revenue in its home market while biggest rival, European leader Venteprivée.com doubled turnover in Germany to £38 million, having opened a specific 15,000 m² logistics warehouse there in May that year.
Despite buying shares in Secretsales.com in February 2010, Brands4friends is for the moment still only present in Germany, Austria and Japan. But globalisation is its main objective. It created a position for Director of International & Corporate Development at the start of this year to which Olivier Schuepbach was appointed.
Copyright © 2022 FashionNetwork.com All rights reserved.