Biotherm calls on Mr Big from Sex and the City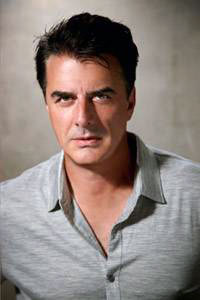 Chris Noth
As the release of the second Sex and the City film has been announced for next year, Biotherm has called on Chris Noth, also known as Mr Big, to win over prospective male consumers.
"The campaign will be rolled out in 2010 while the whole world is waiting for the release of the next 'Sex and the City' film in May, in which Chris will be continuing his role as the appealing Big," explained Biotherm's management, who reminded us all that "'Sex and the City' is one of the most watched series in the history of television."
The actor will soon be appearing on screens with Renée Zellwegger in 'My One and Only' and with Julianna Margulies in the series 'The Good Wife'. Even if Chris Noth remains relatively unknown to the majority of men, who constitute a minority of Sex and the City's fan-base, the impact of his character on female fans should succeed in driving some towards male cosmetics.
Male cosmetics is a market that Biotherm for Men made a pioneering entry into in 1985, and which now the largest cosmetics groups are turning to. Today, men's beauty presents the biggest prospect for development in the sector.
By Jonathan Fulwell (Source: Matthieu Guinebault)
Copyright © 2023 FashionNetwork.com All rights reserved.