Ben Sherman aiming at stability in 2012
Adrian Ward-Rees, appointed Commercial Director of Ben Sherman in September 2011, seems to have plenty of time to get to work. The British brand's Commercial Director is buckling down to work to reposition the brand on a more high-end level. Today the American owner of the brand, Oxford Industries, is expecting stable annual sales figures for Ben Sherman in 2012.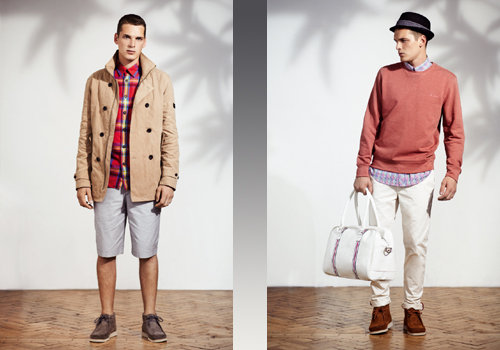 Rising production costs have had an impact on Ben Sherman's net profits / Photos: Ben Sherman SS12 collection
In the 2011 financial year, closed on 28th January, Ben Sherman saw its sales increase by 5% to just over $91 million compared to the same period the previous year. The brand has pointed out that its wholesale results have improved in Europe and the US, as have its in-store sales. However, its net results remained stable albeit in the red. The brand closed the year with net losses of more than $2 million due above all to rising production costs.
CEO Pan Philipou and his teams are staking on successfully making the brand and most notably its Plectrum line, more high-end. Because, for the moment, Oxford Industries isn't counting on much growth from Ben Sherman.
The group is relying on Tommy Bahama and Lily Pulitzer – a brand acquired at the end of 2010 – to achieve growth. The group revealed total sales of $759 million, up by 26%, whilst its net profits also rose from $40 million to $68 million, thanks mainly to the acquisition of Lily Pulitzer. Of these total sales, $452 million are down to Tommy Bahama and more than $94 million to Lily Pulitzer. The American Lanier Clothes chain added a further $108 million.
For 2012 the group is expecting sales of between $840 million and $855 million with a 15% increase in sales for Tommy Bahama and Lily Pulitzer. The former will also be developing in Asia with stores due to open in the Ginza district of Tokyo as well as in Macau and Singapore.
Copyright © 2023 FashionNetwork.com All rights reserved.