Belstaff to open flagship stores in New York and London
Acquired in June last year by the Labelux group, Belstaff's new team currently includes Harry Slatkin as CEO, Tommy Hilfiger as fashion advisor and Martin Cooper, a former Burberry executive, as chief creative officer.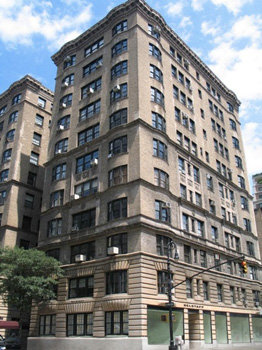 The building on Madison Avenue where Belstaf will soon be opening its new flagship
Under the leadership of the Swiss group, the upscale brand has several new ambitions. It has just announced the opening two new flagship stores this autumn. And Belstaff is certainly thinking big: the first store, located at 814 Madison Avenue in New York, will cover a total area of 370 square metres. "As an English Heritage Luxury brand we are proud to have Belstaff start its U.S. retail expansion with Madison Avenue on what is considered the most prestigious luxury retail avenue in the world," said the CEO Harry Slatkin.
But this does not mean that Belstaff has lost interest in the European market where it already operates 11 stores, six of which are in Italy (its previous owner, Clothing Company, was Italian). The brand also announced the opening of a second flagship, this time at 135-137 New Bond Street in London. The 2,400 square metre store will be located in a building from 1876 known as the Renoir House.
Slatkin said, "Belstaff House on Bond Street affirms our commitment to embracing the brand's British roots and heritage. With our presentation and store opening in 2012, our company plans to establish its foundation for international expansion for this storied luxury brand."
The new London flagship will showcase the new women's and men's autumn/w 2012-13 collections and will also be home to its London showroom.
Copyright © 2022 FashionNetwork.com All rights reserved.