Avon to take second quarter charge for restructuring
NEW YORK, July 22 (Reuters) - Avon Products Inc (AVP.N) said on Wednesday 22 July it would take a second-quarter charge of about $90 million, or 19 cents a share, for a restructuring plan that includes cutting as many as 1,200 jobs by 2013.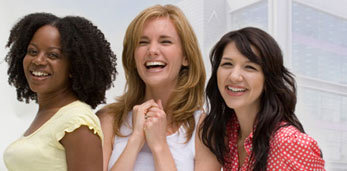 Avon cosmetics - Photo: www.avon.uk.com
While 2,300 jobs will be affected globally through the restructuring, new positions would be created after those steps are implemented, bringing the number of job cuts down to 1,200, a spokeswoman for the world's largest direct seller of cosmetics said.
Avon still expects to spend $300 million to $400 million on the plan, which will yield annual savings of $200 million once it is fully implemented, its Chief Financial Officer Charles Cramb said in a statement.
So far, Avon has spent about $165 million on the plan, including a $77 million pretax charge for the second quarter.
The total per-share charge of 19 cents for the quarter includes a $13 million expense from its 2005 restructuring plan, Avon said.
Avon had announced the latest round of restructuring in February to improve its profit and fund its growth. The restructuring includes steps to focus on its global supply chain operations and streamline transaction-related services, Avon had said.
At that time, it had planned to eliminate 2,500 to 3,000 jobs, including vacant positions, over the next four years.
The company has said previously that it expects 2009 to be a tough year as consumers cut spending and seek discounts whey they do buy.
Avon will report second-quarter results on July 30.
Its shares were down 3 cents to $28.79 in early trading on the New York Stock Exchange. (Reporting by Aarthi Sivaraman; Editing by Derek Caney)
© Thomson Reuters 2022 All rights reserved.