Aurora Fashions says first half tops hopes
LONDON (Reuters) - Retailer Aurora Fashions said on Friday 2 October it had performed ahead of expectations over the last six months and named Mike Shearwood as its new chief executive.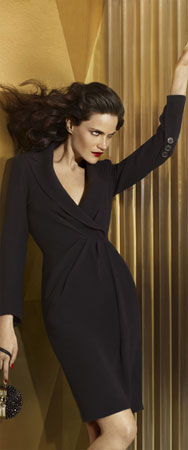 Photo: www.karenmillen.com
"Performance at the end of the first half was significantly ahead of the bank plan, as set out at Aurora's inception in March 2009 and the group is well positioned for future growth," it said in a statement.
The firm, which runs fashion brands Karen Millen, Coast, Warehouse and Oasis, is owned by Icelandic Bank Kaupthing Bank and the former management of Mosaic Fashions, which went into administration in March.
Aurora, which operates 1,427 stores in 45 countries, said that over the last six months it had rationalised its infrastructure, consolidated its distribution operations, migrated its four brands to a single IT platform and completed a cost reduction programme.
"We are confident of delivering further growth in what remains a difficult domestic market," it said.
Shearwood, formerly deputy CEO, takes over as CEO from Derek Lovelock, who becomes executive chairman.
(Reporting by James Davey, Editing by Mark Potter)
© Thomson Reuters 2023 All rights reserved.