ASOS to meet profit hopes as Xmas sales double
* Sales for 9 weeks to Jan. 16 up 118 pct
* Sees FY profit in line with board's expectations
* "Cautiously optimistic" about outlook
* Shares up 0.25p at 277.25p at 0837 GMT
(Adds detail)
By James Davey
LONDON, Jan 19 (Reuters) - ASOS Plc, the AIM-listed British internet fashion retailer, on Monday posted stellar Christmas trading and forecast full-year profit in line with expectations.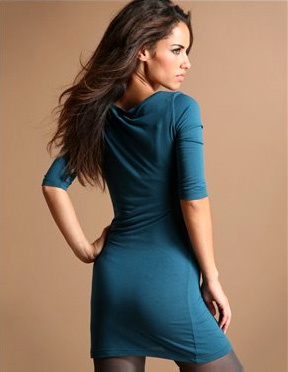 www.Asos.com
The group, whose ASOS.com website targets internet-savvy 18 to 34 year olds looking to emulate the designer looks of celebrities, was boosted by strong sales of high shine leggings in the style of Kate Moss and lace dresses in the style of Mischa Barton and Peaches Geldof.
The group, formerly known as As Seen on Screen, said sales increased 118 percent year on year over the nine weeks to Jan. 16. This compares with growth of 104 percent for the seven weeks to Nov. 16.
Sales for the 42 weeks to Jan. 16 were up 108 percent and as of Jan. 16 ASOS had 1.2 million active customers.
"We have had another great Christmas. Sales, visitors, conversion and average basket value were all at record levels with the website attracting 5.2 million unique visitors in December alone," said Chief Executive Nick Robertson.
Shares in ASOS, which prior to Monday's update had increased in value by 14 percent over the last year, were up 0.25 pence at 277.25 pence by 0837 GMT, valuing the business at 203 million pounds ($299.7 million).
ASOS said it helped maximise sales over the Christmas period by running a number of free delivery weekends and product promotions.
Whilst this impacted margins by about 2 percentage points the group still expected profit before tax for the year to March 31 2009 to be in line with the board's expectations.
Robertson said these expectations were consistent with a market consensus of 13.8 million pounds, up from 7.3 million pounds in the previous year.
Many UK retailers are struggling as consumers cut back on spending amid sliding house prices, soaring unemployment and fears of a deep recession.
But ASOS has been bucking this trend, benefiting from a young core customer base and the migration of retail spending from the high street to the internet.
Robertson said ASOS was "cautiously optimistic" about the outlook, with both young fashion and the internet proving more resilient in the current economic climate.
"It's not that we're not going to be affected [by the economic downturn] but the bigger trend is still for more clothes to be bought online and I think we'll get a disproportionate benefit of that."
Freddie George, analyst at Seymour Pierce, said he believed ASOS was perversely seeing some benefit from the downturn.
"Brands are more open to showcasing their products on the ASOS website; the downturn is likely to lead the department stores and the brands to delay development of their own internet websites ... and consumers are becoming more discount focused," he said in a research note.
For a FACTBOX on how UK retailers fared over Christmas click on (Reporting by James Davey; Editing by Victoria Bryan and Jon Loades-Carter)
© Thomson Reuters 2022 All rights reserved.