ASOS sales growth slows over Christmas
LONDON, Jan 18 (Reuters) - British online fashion retailer ASOS (ASOS.L) posted a slowdown in sales growth over the Christmas period but said it was confident on the outcome for the full year.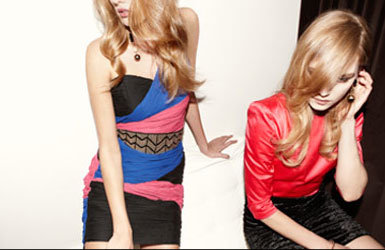 Photo: www.asos.com
The firm, which targets internet-savvy 18-34 year olds looking to emulate the designer looks of celebrities like Kate Moss and Victoria Beckham but at a fraction of the price, said on Monday 18 January its sales increased 30 percent in the five weeks to Jan. 3.
That compares with a rise of 46 percent in the seven weeks to Nov. 15.
Gross profit margin over the five week period rose 80 basis points.
Sales rose 38 percent year-on-year for the 42 weeks to Jan. 17, with UK sales up 25 percent and international up 102 percent.
ASOS said it exited the Christmas period with a clean stock position and continued to trade in line with the board's expectations.
Prior to Monday 18 January's update analysts were forecasting a consensus pretax profit for the year to end-March 2010 of 20 million pounds ($32.7 million), up from 14.1 million pounds in the previous year.
Shares in ASOS, which have risen by nearly three quarters in the last year, closed on Friday 15 January at 468 pence, valuing the business at 342 million pounds.
For a FACTBOX on how Britain's retailers have fared over Christmas please click on (Reporting by James Davey, editing by Mark Potter)
© Thomson Reuters 2022 All rights reserved.