ASOS crowns a successful year
The UK's "Aim Company of the Year", ASOS plc (ASC:LN), has crowned a successful year by winning the prestigious "Grand Prix for best overall investor relations" for Companies on a small-cap exchange at the IR Magazine UK & Continental Europe Awards 2009.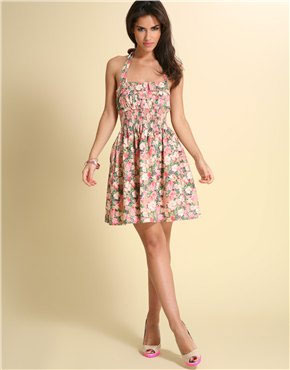 ASOS summer dress
Established in June 2000 and admitted to AIM in October 2001, ASOS.com is the UK's largest independent online fashion and beauty retailer and offers over 24,700 branded and own label product lines across womenswear, menswear, footwear, accessories, jewellery and beauty.
Today it exports to 58 countries around the world with Ireland, Denmark, Sweden, France and the US being the top five performing countries outside the UK.
This week, ASOS announced record sales, up 104% to £165 million, and profits before tax figures of £14.1 million up 93% on the previous year. International sales were up 303%.to over £32 million. Sales over the last five yeas have grown at a compound annual rate of 87% and earnings per shares by 81%.
Over the last five years the investor relations has been led by founder and Chief Executive Nick Robertson and former Finance Director, Jon Kamaluddin, who now heads the company's international operations. However, Robertson is quick to point out that this is a team effort: "Asos has been built on a great team of people. We employ over a thousand people between our head office in London and our fulfilment centres in Hemel Hempstead and without them this business would not enjoy the success that it does today." He adds: "Our investor relations programme has enabled us to build a fantastic group of investors both in the UK and overseas and we work closely with our financial adviser, stockbrokers and financial public relations consultancy to make certain that investors understand the opportunities in the online retail market and our goals."
Copyright © 2022 ANSA. All rights reserved.