Amer Sports cautious guidance weighs on stock
August 4 - Shares in Finnish sporting goods group Amer Sports fell sharply on Thursday after investors were spooked by its soft full-year guidance.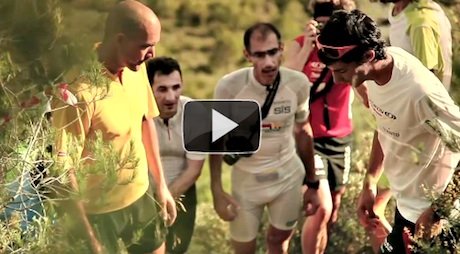 Kilian's Quest, Season 3, Mount Olympus by Salomon, a sports brand owned by Amer Sports
Amer Sports said it expected full-year profit margin, excluding one-offs, to improve by around one percentage point year on year and sales growth to continue at a similar pace to the first half.
Its stock was down 8.5 percent at 8.94 euros by 1253 GMT, weighing on the Helsinki bourse general index which fell back 3.3 percent.
"The full-year guidance of operating profit margin... it is either soft or the company is cautious," said Swedbank analyst Tomi Tiilola.
The company, whose brands include Wilson, Salomon and Atomic, said its pre-orders for the fall-winter season were strong.
Its April-June operating loss was 10.9 million euros ($15.53 million), down from 16.9 million a year ago. The figure matched the average forecast in a Reuters poll of analysts. The firm reduced the quarterly loss by cutting costs at its winter sports equipment unit.
Quarterly sales were roughly flat at 315.6 million euros, and at the low end of forecasts ranging from 316 to 354 million euros in the poll. In January-June, sales grew around 11 percent to 765 million euros year on year.
"The second quarter is typically a low season for Amer Sports as the focus is mostly on order intake," Chief Executive Heikki Takala said in a statement.
Amer Sports said pre-orders for the coming fall and winter season were 30 percent up year-on-year in footwear, 23 percent and 5 percent higher in apparel and winter sports equipment units.
(Reporting by Terhi Kinnunen; Editing by David Hulmes)
© Thomson Reuters 2023 All rights reserved.