All Saints in talks with MSD Capital and Goode Partners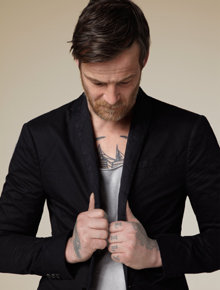 All Saints
After its sale deal with Lebanese investment group M1 was called off end of May, All Saints has apparently started negotiation talks with US private equity firms Goode Partners and MSD Capital (which manages the wealth of the Michael Dell family), according to a Sky news report. This would allow the British brand to continue its development and international expansion.
After finding itself again in difficult financial times, following the bankruptcy in 2008 of two Icelandic banks that owned up to 50% of the company, All Saints currently consists of 63 boutiques and 47 concessions across Great Britain, Europe and the United States.
The prêt-à-porter brand, founded in 1994, is being pressured by the Lloyds Banking Group. According to the British press, the bank could place the brand under the control of administrations if it fails to find a new investor until next week.
M1was in talks to inject 114 million euros into the British fashion chain's capital. If All Saints, which turned over 152 million euros (132.9 million pounds) in 2010 and made a profit before tax of more than 12 million euros, seems like a profitable company, it remains to be seen the financial commitment and the terms of agreement put forward by MSD Capital and Goode Partners.
Copyright © 2023 FashionNetwork.com All rights reserved.