Alibaba.com voted No.1 most-admired company in China
In the recent issue of The Wall Street Journal Asia's annual review of Asia's 200 most-admired companies, Alibaba.com is ranked No.1 in China. The rankings are determined by a poll of business executives and other professionals throughout Asia.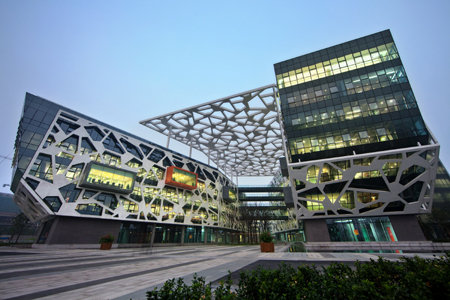 Alibaba's Headquarters in Hangzhou, China
Alibaba.com, the world's leader in e-commerce for small businesses, earned the highest scores in the innovation and vision categories. The Alibaba Group (www.alibaba.com, www.1688.com and www.alibaba.co.jp) forms a community of more than 56 million registered users in more than 240 countries and regions.
Other well-known Chinese online companies to get a high score were Tencent Holdings, Baidu and Ctrip.com. Top rankings in other countries were given to Nintendo in Japan, Samsung in South Korea and Cathay Pacific in Hong Kong.
With the increasing popularity of digital world, many technology companies are dominating the list of winners. Among the top multinationals companies, eight tech companies were in the top 10 with Apple Inc. leading the way.
Many small and medium sized enterprises around the world are seeing the benefits of e-commerce to improve efficiency and create opportunities for business growth. Consumers and other businesses are increasingly turning to the Internet for information on products and services and that online sales and businesses transactions will grow dramatically.
Copyright © 2023 FashionNetwork.com All rights reserved.