Alibaba.com posts slowest quarterly growth in almost 2 yrs
SHANGHAI - Alibaba.com, China's largest e-commerce firm, posted an 11.9 percent rise in quarterly net profit, its slowest growth in nearly two years, with the company raising concerns due to a weak trade outlook stemming from debt woes in Europe and the United States.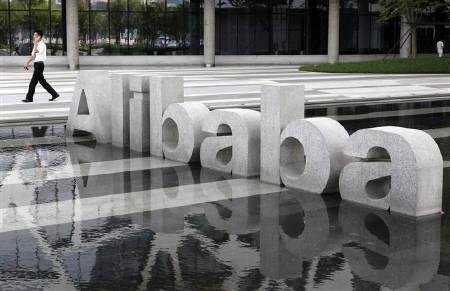 Alibaba headquarters / Photo: Reuters
The third-quarter results missed analyst forecasts and were attributed to a weak macroeconomic climate that led to a slower pace of customer additions.
"They are focusing on the quality of suppliers and also improving the overall quality of products that they are offering, such as some of the newer services to help buyers to check the quality of products before they are shipped," said Dick Wei, an analyst with JPMorgan.
"If you look at customer growth, there are no new initiatives and growth is not that top priority at this point," Wei said. "Revenue will pick up again later in 2012 or 2013."
Alibaba Group, parent of Alibaba.com, has seen a series of protests and dissatisfaction from its clients and suppliers.
Earlier this year, a significant increase in fraudulent transactions had caused a management reshuffle in Alibaba.com and prompted the e-commerce firm, one of the best known Chinese internet names, to step up supervision of suppliers.
This week, hundreds of sellers from Taobao -- which focuses mainly on consumer-to-consumer transactions -- protested outside the firm's Hangzhou offices, calling for the abolition of the website's feedback system, local media said.
Alibaba.com operates an e-commerce website that links Chinese businesses looking to sell their goods to overseas buyers. Alibaba Group, founded by billionaire Jack Ma, is 40 percent owned by Yahoo Inc.
Alibaba.com's exposure to international markets makes its turnover sensitive to the performance of the world's major economies such as the United States and Europe.
"The third quarter of 2011 presented a picture filled with challenges arising from the weaknesses in the U.S. economy and the debt troubles in the euro zone, which have threatened to spin out of control," Alibaba.com said in a statement.
"We are more cautious about the global economic outlook and believe that it may have a prolonged impact on China's export sector," the group said.
Growth in China's factory output is likely to fall slightly to between 12 and 13 percent in 2012 due to weakening global demand, the industry ministry said on Thursday, but that level probably still implies a comfortable GDP growth rate of 8 to 9 percent next year.
Fears that China may be set for a sharp slowdown flared again on Wednesday after HSBC's flash PMI survey showed the factory sector shrank the most in 32 months in November on signs of domestic economic weakness.
"Despite the stress posed by the external environment, we will stay focused on upgrading our business model and building quality, trustworthy e-commerce platforms," Alibaba.com Chief Executive Jonathan Lu said in a statement.
SLOWING PACE

Net profit for July-September rose to 409.7 million yuan ($63 million) from 366.1 million a year earlier, below an average forecast of 432.23 million from three analysts polled by Thomson Reuters I/B/E/S.
Revenue grew 10.6 percent to 1.6 billion yuan and revenue from its international marketplace rose 11.8 percent to 947.5 million.
Revenue from its China Gold Supplier membership package was up 11.5 percent at 918.6 million yuan, contributing 57.3 percent to total revenue. Value-added services formed 30 percent of China Gold Supplier revenue in the quarter.
The number of paying members rose 4.9 percent to 787,653 compared with the same period last year. Subscribers for its China Gold Supplier and Global Gold Supplier packages fell 1.3 percent and 24.8 percent, respectively.
The firm said the slowing pace of customer additions and renewals was expected because of Alibaba.com's recent initiatives to beef up the quality of its membership base and a price hike in the beginning of the year.
Alibaba.com said pressure on membership renewal may continue in the fourth quarter as a special one-time offer granted to existing members to renew at an old lower price expires.
Alibaba.com, which competes with Global Sources Ltd, said in September it may spin off and publicly list its internet application services provider HiChina.
Alibaba.com shares were up 2 percent before the results. They have lost about 36 percent this year, compared with a 22 percent fall in the broader Hang Seng Index.
($1 = 6.3590 Chinese yuan)
By Melanie Lee
(Additional reporting by Twinnie Siu and Lee Chyen Yee in Hong Kong; Editing by Vinu Pilakkott and David Holmes)
© Thomson Reuters 2022 All rights reserved.