Adidas : new complaint against Payless ShoeSource for counterfeiting
After seven years of proceedings and a trial in the USA, Adidas on 2 April laid a new complaint against Payless ShoeSource (Collective Brands) for the sale of shoes sporting three bands, this time in Canada.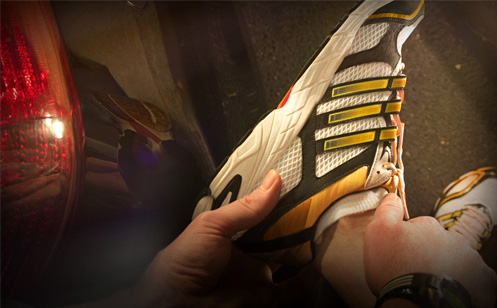 Adidas Running 2009
The German sports brand is testifying that in Canada Payless ShoeSource offers shoes which are adorned with three bands, similar to the signature three bands of its own creations. With its own recognizable models and their five bands, the label K-Swiss has attacked Collective Brands for the same reasons.
It is now seven years that Adidas and Payless have been battling it out in court. The German brand had success in May 2008 in the USA. By unanimous decision the jury decided that Payless had deliberately violated the rights of Adidas on not less than 267 types of shoe.
"This Canadian lawsuit marks another step in Adidas's continued international efforts to protect this most important brand symbol," Adidas said in a statement. "While Adidas would have preferred to resolve the dispute in Canada without the need for litigation, it has been unable to do so."
By Jonathan Fulwell (Source: Matthieu Guinebault)
Copyright © 2023 FashionNetwork.com All rights reserved.