Vibrant start to the new season at Diesel
Diesel has decided not to pass by unnoticed this autumn, or at least less so than has been the case in the past. Though the brand has not been accustomed to morose campaigns, the publicity for the coming collections raises the bar, playing with excess, humour, colour and provocation. The idea is to appeal to the early 20's, a targeted demographic for the Italian brand.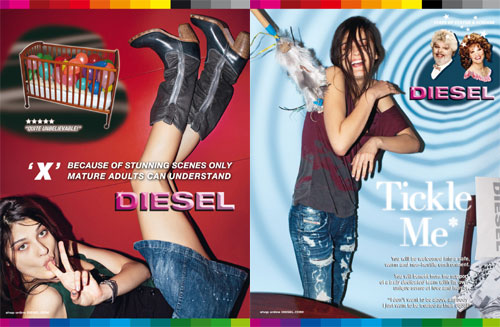 Diesel autumn-winter campaign 2009/2010
Black and white is out and colour has taken its place. The images are displaced by slogans, each of which have been brought forward, are witty and written in XXL font. Added to this are crazy models and juxtaposed designs, without forgetting a raised Diesel logo in violet.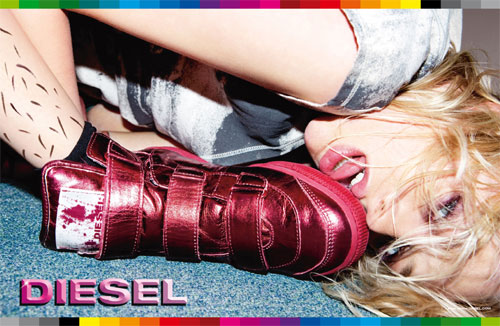 Diesel autumn-winter campaign 2009/2010
Shot by Jason Nocito and style by Avena Gallagher, the campaign has the feel of paparazzi snaps or of photos of evenings amongst friends. Over six days more than 23,000 photos were taken for this campaign. The best of these will be released throughout the fashion media (WAD, GQ…) as well as posted up in key cities where Diesel has boutiques.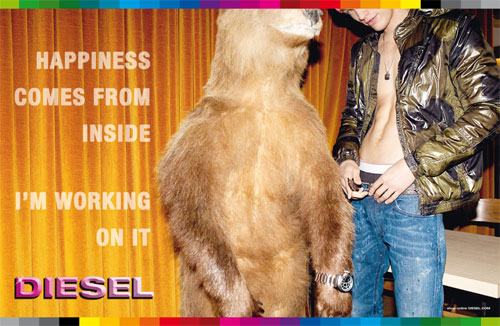 Diesel autumn-winter campaign 2009/2010
In the same spirit, the brand is launching a line called 'Flash for Fun' which is a range of fluorescent products. These articles are endowed with a dual personality, seemingly discreet throughout the day they glow in the dark, revealing secret messages and designs once night has fallen.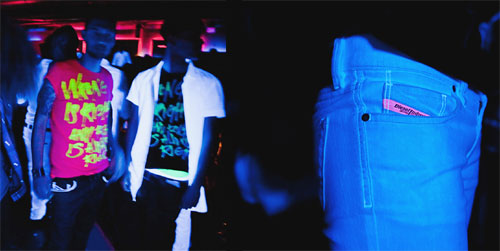 Flash For Fun by Diesel 2009
By Jonathan Fulwell (Source: Julie Mangaud)
Copyright © 2021 FashionNetwork.com All rights reserved.