VCs eschew physical stores, focus on retail tech
By Phil Wahba - Analysis
NEW YORK (Reuters) - Venture capitalists were never very interested in the retail sector, but they are now taking a second look, focusing on a new generation of online retailers and the next wave of technology to help stores optimize how they run their businesses.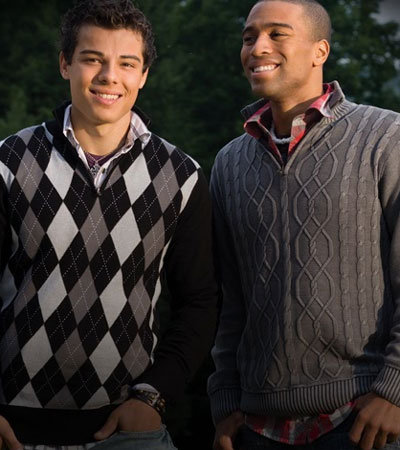 Rue21, a retailer which has recently held a successful IPO - Photo: www.rue21.com
Despite a history of backing a few big names such as Home Depot Inc (HD.N) and Staples Inc (SPLS.O), U.S. venture capitalists parked less than 1 percent of their money in retail over the past decade, with retail investments totaling $331.7 million in 2009, according to Thomson Reuters data.
But now venture capitalists, who typically invest in startups, are backing companies that make retail technology. They seem to be betting that retailers, facing shaky growth prospects and fragile market shares, will seek these technologies.
During the last decade, new retail technologies centered around helping retailers measure the efficiency of their online advertising. Now, retailers are looking to boost the efficiency of their overall operations.
Venture capitalists speaking at a National Retail Federation conference on Wednesday 13 January said they have invested in advanced technologies that address concerns such as merchandise loss and theft, as well as computer programs that help allocate goods between stores and optimize price markdowns.
"E-commerce has been the stepchild to advertising technology in last 5-7 years, and you're seeing that flip because of the Great Recession," said Neeraj Agrawal, a general partner at Boston-based Battery Ventures.
ON-LINE RETAILERS WITH A TWIST
Given their interest in new retail-oriented tech, venture capitalists are unlikely to pour money into old-fashioned stores.
"We like capital efficiencies so we don't particularly like bricks and mortar stories," said Howard Morgan, a partner at First Round Capital and a former president of tech company incubator Idealab.
With heavy cash outlays and consumers who continue to move online, traditional retail can't offer the same returns that the technology and biotechnology companies usually favored by venture capitalists can, said Mark Heesen, president of the National Venture Capital Association.
In fact, there are few funds left that still invest in traditional retailers at all. One example is Highland Consumer Fund, managed by Staples founder Tom Stemberg.
Investors instead are turning to online retailers, though they say the current crop is far more sophisticated than the cohort that yielded online pet store Pets.com, which imploded soon after a high-profile initial public offering a few years ago.
For example, Battery Ventures pointed out that it has invested in Dallas-based clothier J. Hilburn, which sells custom men's shirts but has no stores and First Round has backed online retro clothing store Modcloth.
IPO PROSPECTS
Despite two successful IPOs in the fall -- by discount retailer Dollar General Inc (DG.N) and teen apparel chain rue21 Inc (RUE.O), both held by private equity -- the venture capitalists don't expect a slew of VC-backed retail IPOs.
But the investors say that hasn't kept them from investing, betting that the IPO market will improve eventually. An IPO and the sale of a company are two methods used by venture capitalists to get returns on their investments.
"We're looking five years out so we're investing now because we do believe the exit environment is going to get better," Morgan said, referring to the IPO market.
(Reporting by Phil Wahba; editing by Carol Bishopric)
© Thomson Reuters 2022 All rights reserved.