Value City declares bankruptcy, to liquidate stores
By Chelsea Emery
NEW YORK, Oct 27 (Reuters) - Value City Department Stores has filed for Chapter 11 bankruptcy and will liquidate its remaining 66 stores, citing a slide in consumer spending and tougher credit markets.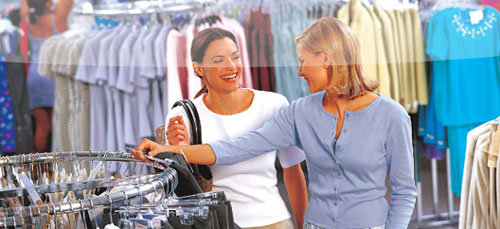 www.valuecity.com
An economic downturn, higher gasoline prices and increasing unemployment have decimated the discount department store chain's core market, according to documents filed with a New York bankruptcy court on Sunday.
The company's suppliers have also tightened credit terms, making it impossible to stock its shelves with enough new merchandise to remain profitable, according to the filing in the U.S. Bankruptcy Court for the Southern District.
Value City first opened in Columbus, Ohio, in 1917. It is known for selling apparel, shoes, home goods and electronics at discounted prices, in competition with chains such as TJX Companies Inc's TJ Maxx and Big Lots .
GOING-OUT-OF-BUSINESS SALES
The company has asked the court to approve an agreement with liquidator and financial consultant Tiger Capital to hold going-out-of-business sales at substantially all of the remaining stores. Though the company contacted four other liquidators after receiving a proposal from Tiger, none submitted a competitive offer.
The company has listed assets and liabilities of between $100 million and $500 million in its filing. Law firm Willkie Farr & Gallagher LLP is representing Value City.
The company has asked the court to approve a $40 million debtor-in-possession credit agreement with National City Business Credit Inc and Wells Fargo Retail Finance LLC, saying the funds are needed to conduct the going-out-of-business sales in an orderly manner.
Shoe retailer DSW Inc is the largest unsecured creditor, with about $4.5 million in claims, according to court documents. The claim is being disputed.
Retail Ventures Inc , the owner of the DSW Shoes and Filenes Basement BSMTQ.PK holds a 19 percent stake in Value City, while VCHI, an entity owned by VCDS Acquisition Holdings LLC, Emerald Capital Management LLC and Crystal Value LLC, holds the remaining 81 percent stake.
As of Oct. 15, the company employed some 4,500 people and operated 66 stores in states including Delaware, Pennsylvania and Tennessee, according to court documents. (Reporting by Chelsea Emery; Editing by Maureen Bavdek)
© Thomson Reuters 2023 All rights reserved.