UK government supports retailers in riot recovery
The British Prime Minister just announced on August 11th a series of measures to be taken by the government that will support retailers in their recovery from the destructive riots that took place in the country over the past few days. During his speech, David Cameron promised to give a relief fund of 20 million pounds and said that local authorities have been authorised to contribute as well.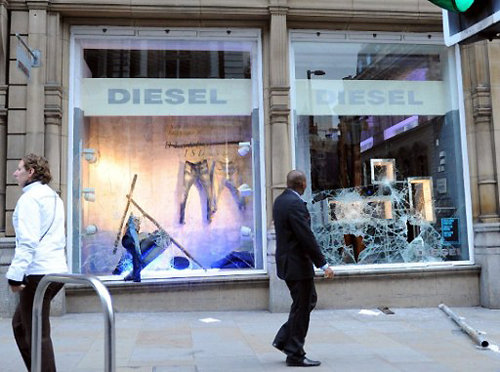 A Diesel store in Manchester after the riots (photo by Andrew Yates/AFP)
The announcement came just after the British Retail Consortium asked the State to help retailers from certain areas in the country whose properties were destroyed during the attacks. The BRC also demanded a temporary suspension of business rates and National Insurance. It was said that insurance companies are expected to pay out 200 million pounds or more for damages.
Riot-hit retailers seeking compensation have also had their claims window extended from 14 to 42 days. Among other announcements, retailers that were severely affected have been authorised to defer their tax payments and more stores will be allowed to install metal shutters as a preventive measure.
Copyright © 2023 FashionNetwork.com All rights reserved.