UK bans YSL perfume ad for "simulating drug use"
Britain's advertising watchdog banned an Yves St Laurent perfume advert on Wednesday, which showed a woman appearing to simulate injecting drugs.


A total of 13 viewers complained about the TV commercial for the perfume "Belle D'Opium," which shows a woman dancing to a drum beat before pointing to her inner elbow and running her finger along the inside of her forearm.
The woman was then shown lying on the floor as a voice-over said: "I am your addiction. I am Belle D'Opium. The new fragrance by Yves St Laurent."
YSL said the name Belle D'Opium was meant to suggest the addictive qualities of the women who wear the fragrance rather than the addictive effects of drugs.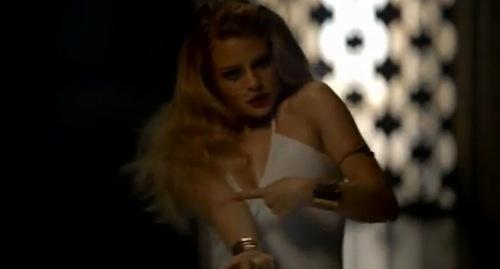 Care to shoot up ?
They said the advert had been carefully choreographed to allow Belle to seduce the viewer and display the intense and powerful qualities of the perfume.
However the Advertising Standards Authority (ASA) said the frantic atmosphere of the shortened television version could be misinterpreted by viewers as the effects of drug use rather than an expression of femininity and bewitchment.
"We were concerned that in the context of the ad, Belle running her finger down her inner arm could be seen to simulate the injection of opiates into the body," the ASA said in its ruling.
"Following that scene, Belle was shown moving in a series of short, rapid scenes, before the ad concluded with her body seizing upwards while lying on the floor, an action we considered could be seen to simulate the effect of drugs on the body," the ASA added.
(Writing by Caroline Copley; Editing by Steve Addison)
© Thomson Reuters 2022 All rights reserved.