Truworths says group retail sales up 14 pct
* 18-week retail sales up 14 pct in
* Sees tough conditions for rest of year
* Debtors book up 11 pct
(Adds details)
JOHANNESBURG, Nov 6 (Reuters) - South African clothing retailer Truworths International Ltd reported a 14 percent increase in retail sales for the first 18 weeks and predicted business would remain tough for the rest of the year.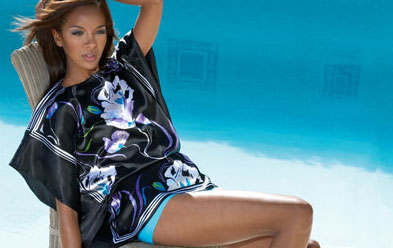 www.truworths.co.za
The company said on Thursday retail sales in the first 18 weeks of the 2009 financial year increased by 14 percent to 2.065 billion rand ($209.4 million) and its debtors book rose 11 percent to 2.3 billion rand.
Same store sales rose 8 percent while product inflation increased 6 percent.
South Africa's biggest fashion retailer said trading conditions were tough and was expected to remain so for rest of the year, although it expects to report satisfactory growth for the financial period ended June 2009.
South African retailers have been struggling to maintain profit growth as consumers battle higher interest rates and inflation. (Reporting by Rebecca Harrison)
© Thomson Reuters 2022 All rights reserved.