Troubled IT Holding seen selling fashion brands
By Cristina Carlevaro and Marie-Louise Gumuchian
MILAN, March 11 (Reuters) - Italian fashion brands Gianfranco Ferre and Malo could be up for sale as financially-strapped owner IT Holding (ITH.MI) seeks a way out of special administration.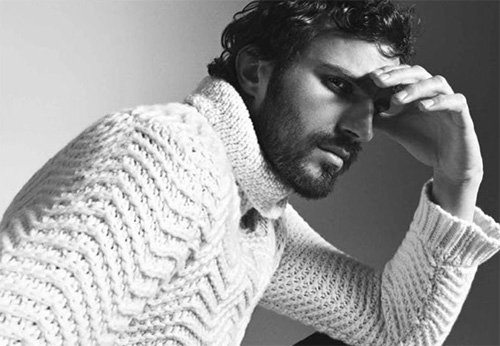 Malo
A source close to the matter told Reuters the company was likely to refocus on production licences through its Ittierre unit.
"The most likely scenario is that Ferre and Malo are sold, keeping the licence business in the hands of Ittierre," the source said. "But the primary condition is that Ittierre keeps its current licences."
IT Holding is in the hands of three administrators appointed by the industry ministry last month. They have six months to draw up a restructuring plan for the group.
The administrators have not commented on the process.
IT Holding searched fruitlessly for a partner for months. It had net debt of 295.4 million euros at the end of September and a nine-month net loss of 10.1 million euros.
It secured a credit line of 30 million euros in late February.
Its Ittierre unit distributes for Just Cavalli, VJC Versace, Galliano and C'N'C Costume National fashion lines.
Ferre, renowned for his signature "architectural" style, died in 2007 and his eponymous label is now styled by Tommaso Aquilano and Roberto Rimondi. Their womenswear show in February, watched by the commissioners, was well received.
"The most likely scenario will be to sell the brands and try to sort out the production company," Filippo Lardera, a managing director at Compass, Rondelli Advisers said.
"There's no point hanging around with brands they cannot invest in so by waiting they would see a deterioration of the brand going forward."
The source did not exclude a sale could be done before the restructuring plan is final, but it would need to be approved by the ministry. It could be done privately but the favoured method would be an auction.
"Advisers and banks have already contacted the commissioners to test the ground on eventual sales," the source said.
Ferre's revenues were 104 million euros in the first nine months of 2008 while knitwear brand Malo had 35.7 million euros out of total revenues of 468 million euros.
Last month, the head of Qatar-based Abu Issa Holding said in an newspaper interview his company could be interested in Ferre.
Italian newspaper MF said an offer of 120-140 million euros for Ferre was made by a private equity firm in December but was rejected. Lardera said that price seemed high.
"Probably it could go for something below 100 million euros, 80 (million euros)," he said.
"It's very difficult to attach a valuation ... Brands do attract interest in any event, because people see a residual value in a good brand ... so I think that asset could be sold but I don't think it could be sold at such a high valutaion."
Designer Roberto Cavalli cancelled his Just Cavalli show in Milan last month because of Ittierre's problems and the administrators said they were seeking legal advice on comments he made about the future of the licence.
© Thomson Reuters 2023 All rights reserved.