Travel Postcard: 48 hours in Perth
PERTH, June 13 (Reuters Life!) - Got 48 hours to explore Perth, the capital of Western Australia? Reuters correspondents with local knowledge help visitors get the most from a short visit.
FRIDAY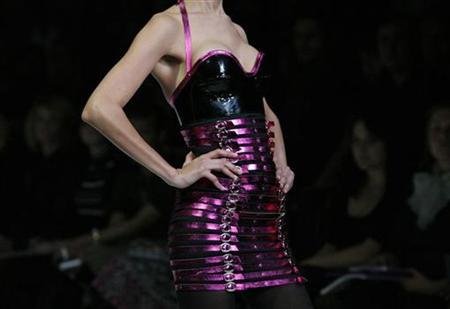 7 p.m. - Friday's are revered in Perth and no where are they more festive than along Rokeby Road and Hay Street in the village-like Subiaco district. Try the Bhudda Bar Curry House (9382-2941) if you fancy Indian food or Rialto's (9382- 3292) for European specialties. After dinner, all roads lead to the iconic Subiaco Hotel (9381-3069), where several bars and an outdoor area heave with revelers celebrating the start of the weekend.
SATURDAY
7 a.m. - Kick-start the weekend with a brisk walk or jog along the 9.5-km (6-mile) Four Seasons trail, which follows the Swan River as it skirts the city centre. The trail is home to thousands of black swans who reside in the area. From any point, it offers a stunning panorama of Perth's ever-changing skyline. Designated pathways keep pedestrians well clear of the swarms of brightly clothed weekend cyclists who also converge on the trail from sun up to sun down.
8 a.m. - If you're a coffee lover, the next stop must be one of the dozen or so Dome cafes that pepper the city's main thoroughfare, St George's Terrace, for a truly gourmet brew. With their trademark wooden floors and indoor and outdoor seating, it's easy to see why they are popular with the weekend outdoor-loving set, which in Perth includes just about everybody.
9 a.m. - Catch a gentle 45 minute ferry ride to Rottnest Island from Hillary's Boat Harbour (9246-1039). Most modern conveniences are left on the mainland. Cars are banned on the island, adding to its allure as true getaway. Rottnest Island is 20 kilometers (13 miles) off the Perth coast. Its coral reefs make for fantastic diving and snorkeling; hidden bays and deserted cycle paths wait to be explored. The small marsupial quokka -- a bit like a small kangaroo -- only exists on this island and in some parts they have become very tame. Willem de Vlamingh, a Dutch mariner thought the quokkas looked like giant rats. When he landed in 1696, he named the island Rat's Nest or Rottenest in Dutch. It is affectionately called Rotto by locals.
1 p.m. - Back on the mainland and it's time for lunch at trendy Cottesloe Beach. Try the Indiana Teahouse (9482-0107) atop a heritage-listed lifesaving club or the Blue Duck cafe for the catch of the day, both overlooking the Indian Ocean. If you're lucky you may spot a pilot whale or two meandering past, or at the least a pod of playful dolphins.
3 p.m. - Sticking to the coastline, as so many residents do on weekends, a short drive north leads to Scarborough Beach and the Longboards Scarborough surfboard shop (9245-5210) Owners Ross and Antonelle Rutherford welcome browsers. The beachwear is haute couture and surfboards can be hand-shaped to order on the premises. Surfing lessons, complete with swimming gear and tea and biscuits afterwards, can also be arranged.
5 p.m. - Off the beach and on to downtown's King Street. All the big-name designers, including Louis Vuitton and Ralph Lauren, are showcased here, as well as prominent local fashion brands.
8 p.m. - So much Perth cuisine centers on fresh seafood and there's no shortage of fine restaurants serving barramundi, red emperor, swordfish or just good old cod for dinner. Perth's newly minted mining millionaires gather at Black Toms on Ord Street (9321-6100) in the city's west. Meade's in secluded Mosman Park (9383-3388) is also great for fresh oysters and cold beer.
10 p.m. - For after dinner-entertainment, try the Burswood Casino and Resort 1-800-221-335), just five minutes from central Perth. It has a 24-hour casino, seven restaurants, eight bars, a nightclub and two international hotels. The Burswood train station provides a public transport link to the central district.
SUNDAY
9 a.m. - Back to the heart of the city and Sunday brunch at the 44 King Street Café (9321-4476), popular with the theatre and bohemian set. The eggs Benedict, coffee made a dozen different ways and freshly squeezed juices are to die for, but so is the homemade porridge with rhubarb and fruit bread.
1 p.m. - As the capital of state of Western Australia, Perth is known for its fine wines. Some of the best grapes are grown nearby and vintners in the lush Swan Valley, where local winemaking began over a century ago, regularly open their doors to visitors. There are plenty of tours. Most take between three and four hours door-to-door with pick-up from most Perth hotels. Pick one that includes a stop at the Margaret River Chocolate Factory to sample delicious chocolate. Some tours also offer a chance to feed kangaroos and touch a koala at nearby Caversham Wildlife Park.
7 p.m. - Perth has plenty of pubs to cater for all types of tastes. The main nightclub area is Northbridge, located just over the railway line from the city centre. Northbridge is about four blocks long by four blocks wide and is Perth's answer to Bourbon Street. In this area you will find about 20 nightclubs, 10 pubs, and over 100 eateries. Thursday, Friday, Saturday and Sunday are the busiest days and nights at Northbridge. A Perth tradition is to go to the pub on Sunday, known locally as a "Sunday session".
(Reporting by James Regan, editing by Miral Fahmy)
© Thomson Reuters 2023 All rights reserved.