Total Football and total respect at Euro 2008
By Mike Collett - Analysis
BASEL (Reuters) - A superb hat-trick from Spain's David Villa and goals of beauty from Portugal, Germany, Netherlands and Sweden have put an extra sheen on a bright opening round of matches at Euro 2008.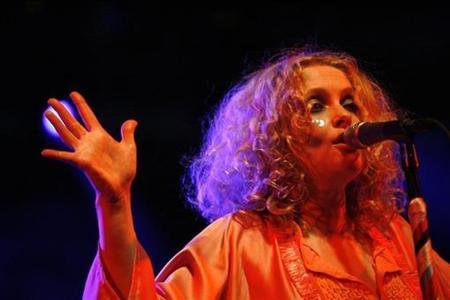 One hugely debatable goal plus defeats for the reigning world champions Italy and European champions Greece and both co-hosts Switzerland and Austria have also added to an intriguing first four days of competition.
The action has been relatively clean too with such high stakes -- after eight games to Wednesday we had not seen a single red card.
Only one match, the sterile Group C opener between Romania and France has failed to produce a goal or an outright winner.
Unusually in all four groups, the top two teams are due to meet each other in the second round of games over the next few days, including France who are second behind the Dutch in Group C over Romania for alphabetical reason.
Depending on how the results go, four teams could reach the quarter-finals with a match to spare and while it is still early days, some likely favourites appear to be emerging.
Portugal, Germany, Netherlands and Spain all impressed in their openers, and Portugal coach Luiz Felipe Scolari summed up the feelings of all his colleagues after his side's impressive 2-0 win over Turkey in Geneva in Group A on Saturday.
"It is so important to start well and win the first game as every opponent is tough," he said. "An opening win doesn't guarantee a place in the next round but it helps enormously."
OUTSTANDING GOAL
Portugal, runners-up on home soil four years ago, look as though they can reach the later stages again with Pepe contributing an outstanding goal after excellent build-up play.
Germany, who strangely had not won a match in the finals since winning Euro 96, ended that run in equally impressive fashion with a 2-0 win over Poland in Klagenfurt on Sunday.
Lukas Podolski's second of the match, a stunning volley, finally broke Poland's resistance.
The game of the tournament so far came when Netherlands beat Italy 3-0 in a match that evoked memories of Dutch Total Football of the 1970s.
Their second goal, a counter-attacking move ending with a volley from Wesley Sneijder, was simply breathtaking.
Their first, when Ruud Van Nistelrooy scored from what looked like an offside position but was ruled as valid because Italian defender Christian Panucci was deemed to be playing him onside even though he was off the pitch, was the biggest talking point.
It could well lead to a clarification of the law by FIFA's International Board.
David Villa's hat-trick in Spain's 4-1 rout of Russia has been the outstanding individual performance, while Zlatan Ibrahimovic's incredible right-foot thunderbolt for Sweden against Greece is another contender for goal of the tournament.
The only blot for the two host nations were the defeats for their teams with Switzerland falling 1-0 to Czech Republic and Austria beaten 1-0 by Croatia. They now look set to struggle to survive.
(editing by Jon Bramley)
© Thomson Reuters 2023 All rights reserved.