Tiffany unveils its new precious metal
In honour of its 175th anniversary, Tiffany & Co has unveiled Rubedo, its new pink metal which marries the richness of gold, the brilliance of silver and the warmth of copper. Rubedo metal is the first such creation in Tiffany's history and it debuts in the jeweller's 'Tiffany 1837' collection.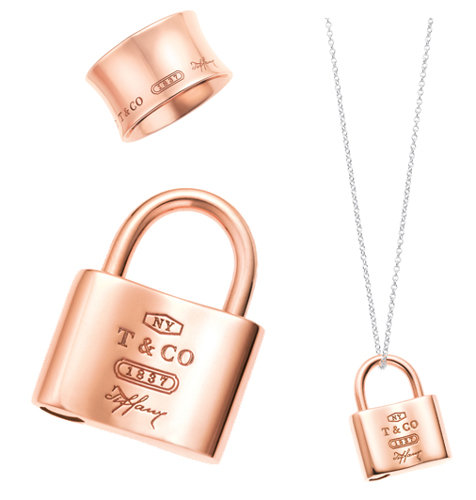 Piece from Tiffany 1837
Among the creations entirely made of the new metal are an elongated cuff, a ring, hoop earrings and a padlock charm. The collection also includes a pendant and a necklace of interlocking circles, both made of Rubedo but also silver. Tiffany 1837 is available at select Tiffany & Co stores worldwide and at Tiffany.com as of March 2012.
Designs inscribed with the signature of founder Charles Lewis Tiffany will only be available for 2012, in celebration of Tiffany's anniversary year.
Copyright © 2018 FashionNetwork.com All rights reserved.