The limit for Elizabeth Taylor gem sales
NEW YORK - Wealthy jewellery collectors, movie fans and the just plain curious are training their eyes on this week's auctions of Hollywood legend Elizabeth Taylor's collection of jewellery, haute couture and memorabilia.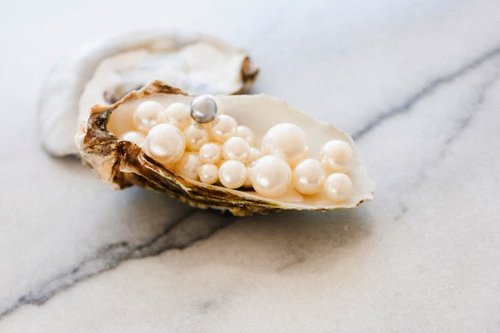 Photo: Corbis Images
And if the monumental exhibition at Christie's, which was more elaborately staged than many a museum show, is any indication, interest will be sky high. The 10-day sale preview sold out, with 25,000 tickets fetching $30 (19.25 pound) apiece.
The auctions, which begin on Tuesday night with Taylor's world-renowned jewels, "have generated unprecedented presale interest with registrants from all corners of the globe," said Marc Porter, president and chairman of Christie's Americas.
"We're delighted with the worldwide interest in the live auction," Porter said. "And participation in the online-only auctions in each category -- jewellery, fashion and memorabilia -- continues to increase."
The vast collection of the Hollywood actress, who died in March at age 79, includes some 1,000 lower-priced pieces in a special online auction running December 3-17.
Even the sale's various catalogs, with some signed special editions priced over $2,000, have virtually sold out.
A world tour of highlights from Taylor's collection drew crowds in Hong Kong, Moscow, Los Angeles and London.
Porter, who worked closely with Taylor for over a decade as she made plans for her collection after she was gone, said the star "provided us with the vision of the sale that she wanted, and gave us a specific instruction about her collections that we've taken very seriously: "Give them a really good home!"
Taylor, one of Hollywood's last great stars, was beloved for her earthiness even as she lived a glamorous life far removed from that of most fans.
GIFTS FROM RICHARD BURTON
As her couture, fine art, decorative objects and accessories hit the auction block in a week of sales expected to raise well over $50 million, it is the Tuesday and Wednesday sales of her jewellery that are most anticipated.
Some 269 diamonds, pearls, rubies, rings, necklaces and even a tiara will be sold, with several of the most valuable, storied pieces tied to Taylor's lengthy, complicated romance with actor Richard Burton, whom she married and divorced twice.
Christie's, with no argument, has billed the assemblage as the greatest private collection of jewellery ever auctioned, trumping even those of Doris Duke or the Duchess of Windsor.
Leading the Tuesday gala evening sale of 89 top lots is Taylor's iconic, 33.19-carat white diamond ring, a 1968 gift from Burton who purchased it at auction for $300,000.
The trustees of Taylor's estate have renamed it The Elizabeth Taylor Diamond, and it is estimated to fetch $2.5 million to $3.5 million. But prices for items from other historic estates such as those of Jacqueline Kennedy Onassis, Marilyn Monroe and the Duke and Duchess of Windsor soared many, sometimes hundreds, of times past pre-sale estimates.
Taylor's fame, as well as her eye for quality, are expected to drive interest and prices.
"It is her depth of knowledge about fine jewellery that truly impresses," said Christie's' international jewellery director Francois Curiel said. "It was clear that she possessed an expert's eye for craftsmanship, rarity, quality and history. She collected the best pieces from the best periods."
Among the most historic pieces is a 203-grain (equivalent to 55 carat) pear-shaped 14th-century pearl once owned by England's Mary Tudor and later by Spanish queens Margarita and Isabel.
Burton bought it in 1969 at auction for $37,000, and Taylor commissioned Cartier to design a new ruby-and-diamond necklace mount. It is estimated to sell for $2 million to $3 million.
At the other end of the spectrum, bidders will have a chance at Taylor's two, diamond-set wedding bands from her marriages to Burton, estimated at only $6,000 to $8,000.
From Mike Todd, another of Taylor's seven husbands, there is an antique diamond tiara which the star wore to the 1957 Academy Awards at which Todd's "Around the World in 80 Days" won best picture. It is estimated at $60,000 to $80,000.
Some 70 of Taylor's most iconic looks will be auctioned on Wednesday night, followed by hundreds of other fashion items and accessories later in the week.
Highlights include a Versace beaded evening jacket arrayed with portraits of the actress in some of her famous movie roles, which is estimated to sell for up to $20,000.
The sunflower yellow dress by Hollywood designer Irene Sharaff that Taylor wore to her 1964 wedding to Burton has an estimated sale price of $40,000 to $60,000.
(Editing by Jill Serjeant)
© Thomson Reuters 2023 All rights reserved.