Tennis racquet maker Prince Sports files for bankruptcy
Tennis racquet maker Prince Sports Inc, which pioneered the "oversized" racquet, filed for bankruptcy protection in a U.S. bankruptcy court citing declining sales and increased competition.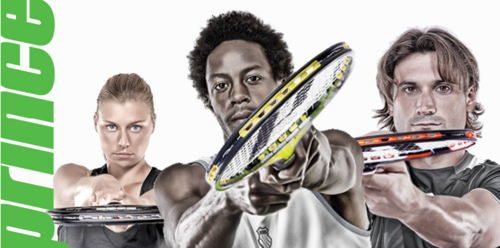 Photo: Prince
The company, whose products have been used by well known tennis players like Maria Sharapova, Patrick Rafter, Martina Navratilova and Gael Monfils, was founded in 1970 and also sells sports footwear, apparel and accessories for indoor court sports like squash and racquetball.
The Bordentown, New Jersey-based company, which sells its products to retailers like Wal-Mart and Dick's Sporting Goods Inc, has secured $2.5 million in debtor-in-possession financing.
Prince, which sells its products through brands like "Ektelon" and "Viking Athletics," listed assets in the $50 million to $100 million range and said it owes $65 million in secured debt to ABG-Prince LLC and about $10.2 million in trade debt to its vendors.
The company, which filed for Chapter 11 protection, expects to be owned by ABG-Prince, which holds much of its debt. ABG-Prince will cancel the secured debt in exchange for 100 percent new equity in the reorganized company, Prince said in its bankruptcy filing.
Prince will have to seek approval from the bankruptcy court regarding all its plans.
The company said it will use the bankruptcy process to develop a more competitive business model.
"We anticipate to emerge from this period as a more efficient, performance racquet sports brand with a more competitive model in the market, while eliminating the economic constraints that have prohibited the brand from achieving its potential," chief executive Gordon Boggis said in a statement.
The case is In re:Prince Sports Inc et al., U.S. Bankruptcy Court, District of Delaware, No:12-11439.
(Reporting by Tanya Agrawal in Bangalore; Editing by Supriya Kurane)
© Thomson Reuters 2022 All rights reserved.