Tel Aviv: a fashion week between two worlds
From the 21st to 23rd of November, the fashion scene in Tel Aviv has experienced the greatest event which has been dedicated to it since the 1980s. By holding its first fashion week, the Israeli metropolis let twenty local artists participate in an unprecedented exhibition. Special attention was paid to the delicacy of the ready-to-wear of the brand Ishtar, the spirituality of the Creator Kedem Sasson, and the "ultra-glam" of the young Alon Livne.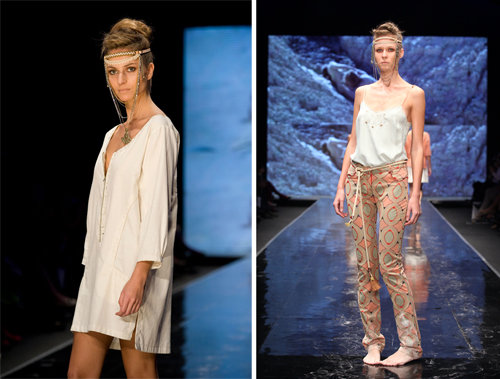 Models in the spring-summer 2012 fashion show of Ishtar, brand of designer Tamar Primak
The fashion week reflected the ambivalence of Israeli fashion with, on the one hand, very eastern-influenced "evening event" fashion shows that catered to an important market in the country and, on the other hand, ready-to-wear lines in a more European style.


An international orientation was behind the organization of this fashion week. "This is the key for the Israeli fashion brands", says Shachar Atwan, fashion editor of Haaretz daily. "The country and the market are too small for the number of designers now working in Tel Aviv," he said. 


According to Lev Ofir, the fashion week's founder and also an executive member of the Israel Textile & Fashion Association,". The purpose of this event is to raise the standards in fashion in a country where the major international chains have only recently begun to appear. We also hope to forge ties of cooperation with major textile producing countries that can help us strengthen our production and distribution infrastructure," he added.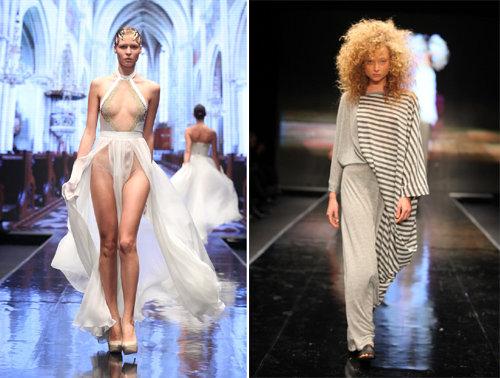 Alon Livne spring-summer 2012 (left) ; Kedem Sasson spring-summer 2012 (right)
The brand new fashion week in Tel Aviv has entered into an initial agreement with the Italian Chamber of Fashion to organize exchanges of designers, with an Italian runway show each season in Tel Aviv, just like Roberto Cavalli for the first and an Israeli show in Milan.


The Italians were also well represented among the international press present, which also included the Americans, British, Japanese, French, Russians and Mexicans, through whom designers and brands hoped to open up Israeli fashion to the world. The second edition of the Tel Aviv Fashion Week has already been announced for the end of April 2012.
Copyright © 2022 FashionNetwork.com All rights reserved.