Teen retailers shine in February
By Alexandria Sage
SAN FRANCISCO (Reuters) - U.S. teen apparel retailers posted a surprise increase in February same-store sales, with even industry laggard Abercrombie & Fitch (ANF.N) overcoming low expectations.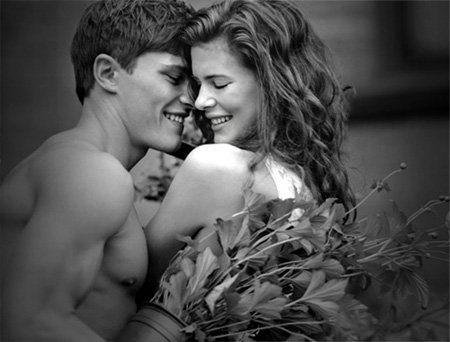 Abercrombie & Fitch 2009
The results foretell a cheery start to spring for a long-lagging sector of retail and a return of discretionary spending, since teens often shop for sport, rather than necessity.
The Thomson Reuters index of seven teen apparel retailers posted a 5 percent increase in February sales at stores open at least a year. That is much better than the 2.3 percent decline analysts, on average, were expecting, and the 8.1 percent decrease in the year-earlier period.
"We consider the teen index a good proxy of discretionary spending because teenagers don't have bills. They don't pay a mortgage," said Thomson Reuters Director of Consumer Research Jharonne Martis. "Whereas before they were trading down and holding back on spending, at least now they are spending discretionary money."
February marks the index's second consecutive increase after 18 straight months of declines.
Teens had sharply curtailed spending over the past year, forcing retailers catering to the fickle group to discount their clothes, hurting profit margins. But the latest sales results signal renewed life in the sector and bodes well for the chains' profits and stocks.
"Clearly this was a nice surprise given how uncooperative the weather has been," said Wedbush Morgan analyst Betty Chen, referring to repeated snow storms along the east coast.
"That is getting us excited about guidance from the companies -- we could have a string of positive catalysts to get the group higher," Chen said.
Shares of Abercrombie rose 12 percent and Zumiez Inc (ZUMZ.O), the action sports retailer that caters to snowboarders and skateboarders, rose 13 percent. Aeropostale Inc (ARO.N), and the Buckle Inc (BKE.N), meanwhile, each rose roughly 6 percent.
BY THE NUMBERS
Zumiez posted the highest gain in February with an 11.2 percent same-store sales rise -- well above the 1.2 percent gain expected on Wall Street.
The company, which operates many stores in the West and Florida where the housing slump has been a drag, is expected to post strong results in coming months given negative double-digit comparisons in the prior year.
"It does seem like they have really figured out the merchandise and came up with some interesting bundling promotions and controlled expenses so that we're getting a combination of comp store sales acceleration and earnings recovery," said Chen.
The Buckle and Wet Seal Inc (WTSLA.O), meanwhile, posted surprise increases -- 5.1 percent and 4.7 percent, respectively -- versus the negative sales anticipated by analysts.
Aeropostale, whose low prices has helped it become the sector's high flyer, logged a 7 percent gain compared with analysts' 4 percent forecast and said that gross margins expanded during the month.
American Eagle Outfitters Inc (AEO.N) posted a 6 percent rise versus a 2 percent estimate.
But Abercrombie & Fitch may have been the biggest surprise, with its 5 percent gain versus a forecast of a 6.9 percent decline.
"It looks like the laggard of the group, Abercrombie & Fitch, is finally starting to catch up with everybody," said Hexagon Securities Managing Director Doug Conn.
Jefferies analyst Randal Konik wrote in a note that he believed that with two months in a row of stronger sales under Abercrombie's belt, the company is "finally getting credibility by the Street."
Abercrombie has been slow to tinker with its prices, which are the highest in the teen space, and analysts have criticized the company for merchandise missteps, saying that teens crave more fashion above and beyond the relaxed casual looks sold in the company's stores.
(Additional reporting by Martinne Geller, Nicole Maestri and Jessica Wohl; Editing by Richard Chang)
© Thomson Reuters 2023 All rights reserved.