Sun Capital's Kellwood fails to renegotiate bonds
NEW YORK, July 16 (Reuters) - Fashion clothing maker Kellwood Co [KWD.UL], owned by private equity firm Sun Capital, said on Thursday 16 July it failed to renegotiate and extend a crucial $140 million bond issue before it matured.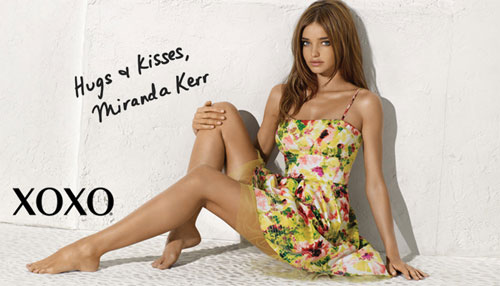 XOXO from Kellwood
Kellwood, whose brands include Phat Farm and Sag Harbor, has been trying to forestall a looming debt deadline with an offer to exchange its debt coming due with new debt that would expire in 2014. But Deutsche Bank AG (DBKGn.DE), a large holder of its bonds, backed out of an exchange offer on Friday 10 July.
But Kellwood said the time period for acceptance of that exchange offer has been extended until midnight on Friday 17 July.
It has also negotiated a forbearance agreement beyond Friday 17 July with its bank group, led by Bank of America Corp (BAC.N), while it looks at other options to strengthen its balance sheet.
A forbearance agreement is typically an agreement to postpone, reduce, or suspend payment due on a loan for a limited and specific time period. Interest that accrues during the forbearance remains the debtor's responsibility.
"The board is extending the expiration date of the exchange offer to allow Deutsche Bank two more days to reverse its current position and accept the deal they helped structure and told us all along that they supported," Michael Kramer, President and CEO of Kellwood, said in a statement.
When a company does not pay down maturing debt, it can have far reaching consequences.
A default on one obligation can automatically trigger defaults on other debts, forcing the company to quickly pay back lenders. A firm can also become the target of nasty litigation, or find itself dragged into bankruptcy court as creditors try to recoup some of their investment, restructuring experts have previously told Reuters, speaking generally about corporate debt obligations. (Reporting by Megan Davies; additional reporting by Chelsea Emery and Phil Wahba; editing by Andre Grenon)
© Thomson Reuters 2022 All rights reserved.