Store closures to hurt Talbots first-quarter sales
Talbots Inc, which has put itself up for sale, forecast first-quarter revenue that missed analysts' expectations, as the women's clothing retailer prepares to close more stores.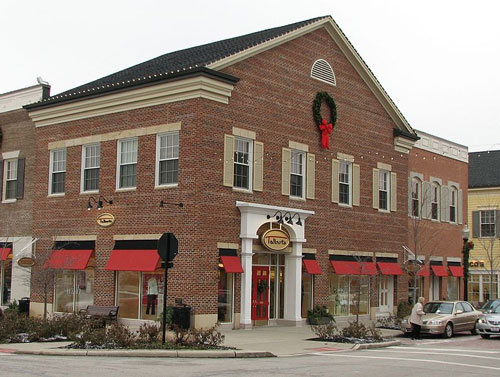 Talbots in Hudson, Ohio / Photo: DangApricot
The retailer expects sales of $272 million in the first quarter, down nearly 10 percent from last year. Analysts were expecting sales of $283 million, according to Thomson Reuters I/B/E/S.
Same-store sales have fallen 5.4 percent so far in the current quarter, the company said in a statement.
Talbots, which is exploring its strategic options, said it will close 110 locations through fiscal 2013. It closed about 47 locations in the fourth quarter as part of a plan outlined last year.
The company has been looking for a new chief executive to replace Trudy Sullivan, who unsuccessfully attempted to revive the chain with new store formats, cost cuts and by chasing younger shoppers.
The retailer, which has a market capitalization of $216.4 million, opened its books to Sycamore Partners in January in an effort to get the private equity firm to raise its original buyout offer, which was snubbed by the company.
Talbots had earlier rejected a $212 million buyout proposal from Sycamore, and said it would instead explore strategic alternatives.
Talbots, which was once a popular destination for its classic fashion, has been clearing out excess inventory by offering heavy discounts and higher promotions.
Fourth-quarter net loss was $53.3 million, or 77 cents a share, compared with a loss of $2.8 million, or 4 cents a share, a year ago. Sales fell 1.1 percent to $289.4 million.
On an adjusted basis, the company posted a loss of 52 cents a share from continuing operations.
Analysts, on an average, expected a loss of 56 cents a share on revenue of $268.7 million, according to Thomson Reuters I/B/E/S.
Shares of Hingham, Massachusetts-based Talbots were trading down 7 percent at $2.90 in trading after the bell. They had closed at $3.13 on Thursday on the New York Stock Exchange.
© Thomson Reuters 2022 All rights reserved.