Steinhoff to meet to discuss asset sales, debt repayments
Steinhoff's board will meet over the next two days to discuss asset sales to boost cash flow and pay down debt, its chairwoman said on Wednesday, months after creditors of the South African retailer threw it a lifeline.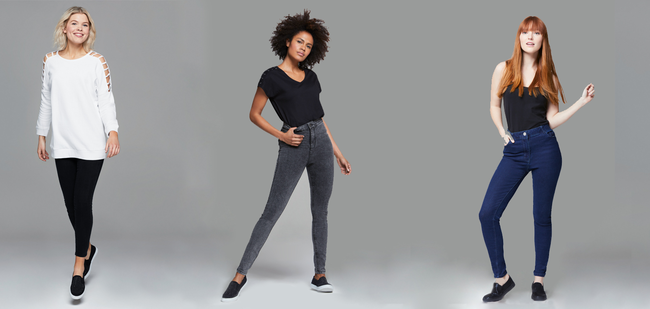 Steinhoff had been fighting for survival since December last year when it uncovered accounting irregularities that sent its shares crashing and left it scrambling for working capital.

In July, its creditors agreed to hold debt claims for three years, removing a imminent threat of default that would have tipped the company into bankruptcy.

"They (banks) have given us three years until 2021 to, in a considered way, decide which assets we sell and how we will bring down the debt," Heather Sonn said.

"A key consideration there is that the assets that remain have to be able to generate a cash flow and service the remaining debt."

Steinhoff, which has more than 40 brands that include Conforama, Mattress Firm and Poundland, has already sold assets that include its Polish unit Kika/Leiner, as well as a stakes in investment holding firm PSG and industrial firm KAP.

Pepco, a clothing and footwear chain in central and eastern Europe, is seen as one of the names next in the block, a source close the matter said.

Sonn was speaking before a committee of South African parliament that is probing the scandal, which is also under investigation by accounting firm PwC.

PwC INVESTIGATION ON TRACK

She told the parliamentary panel an investigation by PwC was on track to be largely completed by year-end, sending its shares more than 13 percent higher.

"There is probably belief in the market that the PwC report will provide some more clarity and the market is just happy that we might finally get some answers," Greg Davies, Cratos Capital.

Steinhoff shares jumped 7.7 percent to 2.37 rand, valuing it at around 10 billion rand (539.91 million pounds), a dramatic fall for the company that was valued at more than 200 billion rand before the scandal broke.

Former chief executive Markus Jooste is due is due to appear next before the committee next Wednesday, co-chair of the committee, Themba Godi, told Reuters.

Jooste would be speaking publicly for the first time since he abruptly resigned following the discovery of multibillion rand holes in Steinhoff's accounts.

He was an instrumental figure in the transformation of Steinhoff from a small Johannesburg furniture outfit into multinational retailer with more than 40 brands in the United States, Europe, Africa and Australia.
 
© Thomson Reuters 2023 All rights reserved.