Spanish brand Bimba & Lola opens up to EU online
Madrid, 23 aug (EFE) - Apparel and accessories brand Bimba & Lola will launch later this month their online store. E-commerce is a move recently adopted by other Spanish labels, Zara and Desigual.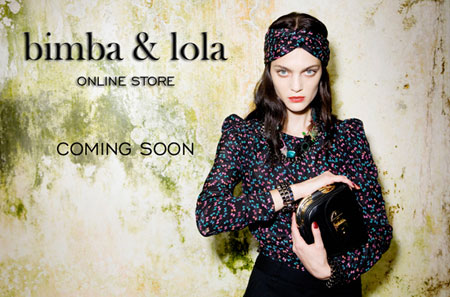 www.bimbaylola.es/
Www.bimbaylolastore.com
was created with the intention to expand the market for the brand to all European Union countries, thanks to the possibilities of e-commerce, the company said in a press release.
Bimba & Lola concisely market their selection of handbags and accessories as "comfortable and reliable". The next autumn-winter collection follows this concept.
The firm joins the trend of retailers that are diversifying their business models and launching online buying platforms. Those already in on the opportunity are Mango, Armand Basi, Custo Barcelona and Punto Blanco. Zara and Desigual launch in September.
Selling clothing online is a booming business. A study by Nielsen shows that 36% of Spanish Internet users intended to buy clothes or fashion accessories online in the second half of 2010, above the 32% of people who had plans to purchase plane tickets.
© EFE 2023. Está expresamente prohibida la redistribución y la redifusión de todo o parte de los contenidos de los servicios de Efe, sin previo y expreso consentimiento de la Agencia EFE S.A.