Simone Mantura is the head of the Marithé + François Girbaud's manufacturer
Since the 15th of May, Simone Mantura has been the new CEO of GIR + A&F. Jointly created less than two years ago by Marithé + François Girbaud and the Ferretti family, the company oversees the global production of the Designer and Le Jean lines as well as their distribution from its Italian headquarters.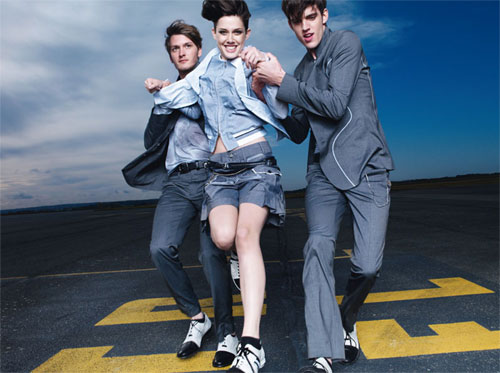 Marithé + François Girbaud 2009
Shareholders of the society, Simone Badioli for Ferretti and Olivier Bachellerie for Marithé + François Girbaud, will assist the new CEO in his responsibilities.
The company which he will be taking command of has signed a licensing agreement for fifteen years with the brand Marithé + François Girbaud, starting from the winter of 2008. As CEO, Mr Mantura will safeguard the good management of the production, logistics, sourcing, strategy and distribution of the brand; familiar activities for a number of years for him.
Simone Mantura has worked on the development of brands such as Balenciaga, Helmut Lang, Dirk Bikkembergs, Calvin Klein and Ruffo. He has now taken on a new role with this French brand with the aim of strengthening its visibility and presence in international markets.
By Jonathan Fulwell (Source: Emilie-Alice Fabrizi)
Copyright © 2023 FashionNetwork.com All rights reserved.