Shaun White, the Flying Tomato, lands in Target
NEW YORK (Reuters) - Target Corp is introducing a limited-time-only line of clothes by snowboard and skateboard phenom Shaun White, just in time for the summer Olympics and the back-to-school shopping season.
The discount retailer said the "Shaun White for Target" collection, which will include shorts, hooded sweatshirts and T-shirts, will be available in its stores for 90 days, starting July 27.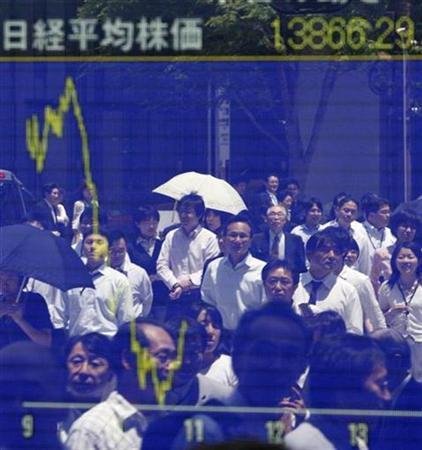 White, 21, who earned the nicknamed the "Flying Tomato" for his mop of red hair, competes in both snowboard and skateboarding events. He won a gold medal at the 2006 Winter Olympics for snowboarding.
The Target clothing line, designed with his brother Jesse, is meant "to reflect their love for skateboarding, music, art, and travel," a statement said.
The Shaun White clothing line is arriving in Target stores as U.S. retailers prepare for the Beijing Olympic Games, which open August 8, and for the back-to-school shopping season.
While the teen clothing market has been struggling, U.S. retailers are looking at the back-to-school season as a chance to revive sales as teens seek the latest fashions for the start the school year.
Retailers have been trying to stock their stores with the latest fashions to match finicky teens' tastes.
Wal-Mart is introducing l.e.i. girls' jeans from Jones Apparel Group Inc and the Op surfer brand from Iconix Brand Group Inc . J.C. Penney Co Inc has six new brands due to hit stores, ranging from the denim-inspired Decree brand for girls, to the hip-hop feel of Fabulosity and the more preppy American Living for young men.
The Shaun White for Target collection will range in price from $9.99 for boy's T-shirts to $29.99 for young men's skinny-fit denim jeans.
(Reporting by Nicole Maestri; Editing by Gary Hill)
© Thomson Reuters 2023 All rights reserved.