Rural growth, infrastructure drive India: Merrill
MUMBAI (Reuters) -India's software and real estate sectors could suffer from a rising rupee and slowdown in the West, but rural growth and infrastructure investment will power economic expansion of 10 percent over the next three years, a top DSP Merrill Lynch executive said on Wednesday.
Andrew Holland, head of the Strategic Risk Group at DSP Merrill Lynch in India, also said the biggest threats India faced from a slowdown in the United States would be slackening raw materials demand from neighboring China and further upward pressure on the rupee as capital flowed to emerging markets.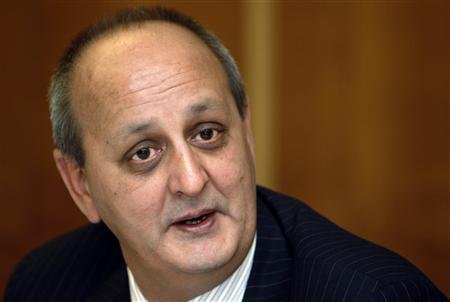 "The first quarter will be pretty nasty in terms of what we see in the U.S.," Holland told the Reuters India Investment Summit.
"With the decoupling story, everyone's saying all the money goes to emerging markets, and I think it's going to be a struggle for a lot of Asian countries to manage that inflow in terms of appreciating currencies," Holland said.
Holland said India's pharmaceutical and textile companies would be forced to cut costs if the rupee keeps rising.
"The software industry, I think, will have a harder task ahead because I think a lot of the financial industries in the U.S. and Europe will slow considerably," Holland said.
Weakness in the software sector would also hurt property firms, many of whose residential and commercial developments are based on expansion by IT firms, said Holland, who nonetheless expects Indian stocks to rise by a further 15 percent in 2008.
"I think the rural economy plus foreign direct investment in infrastructure will propel the economy to 10 percent growth at least for the next three years," he said.
(Reporting by Himangshu Watts and Tony Munroe, Editing by John Mair)
© Thomson Reuters 2023 All rights reserved.