Revitalisation of Europe's private equity market shows buyouts are back
LONDON (Reuters) - Europe's private equity market is springing back to life, with buyout shops running the slide rule over firms specializing in anything from recycling to hearing aids, and banks and investors more willing to lend.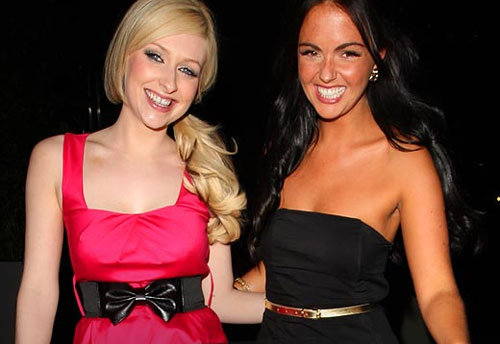 Matalan, IPO candidate - Photo: www.matalan.co.uk
KKR's recent 955 million pounds ($1.50 billion) purchase of British pet-shop chain Pets at Home shows how private equity can triumph in so-called "dual track" sale-or-flotation processes, especially as the market for initial public offerings (IPOs) wobbles.
But as well as eyeing each others' IPO candidates, firms are also selling straight to one another in so-called "secondary buyouts," jostling to buy neglected divisions of conglomerates and circling listed companies.
The pickup highlights how eager many buyout firms are to do deals, even if it means paying full prices for solid prospects -- rather than the daring deals at bargain rates which downturns are supposed to offer.
Many so-called "financial sponsors" have large reserves of unspent funds they must either deploy or ultimately return to investors.
"There's huge competition for the right businesses," said David Walker, global head of private equity at law firm Clifford Chance. "There's been so little on the market recently, and there are many houses with money to spend."
"So if something attractive comes to market they seem at times to be even more competitive than they were in the boom times. There are certainly some very sporty prices being paid."
FIVE BILLION EUROS?
The long list of buyout firms actively pursuing European deals includes Advent International, BC Partners, Blackstone, Carlyle, Cinven, CVC, Hellman & Friedman, Permira, TPG and Warburg Pincus.
Among IPO candidates, buyout firms are pursuing fashion retailer Matalan, furniture seller DFS, and Germany's Kabel Deutschland -- which could be worth 5 billion euros ($6.86 billion). That may be the upper limit of post-crisis dealmaking, in contrast to 2006-2007's buyouts running in to tens of billions.
And the Carlyle Group is pursuing the already listed British waste manager Shanks Group Plc.
Another source of business is blue-chips divesting businesses. Siemens AG is seeking 2 billion euro-plus binding bids for its hearing-aid business, while Royal Bank of Scotland Group Plc has dozens of suitors jockeying to buy WorldPay, its payment-processing arm.
Behind the revival is not just a wider universe of potential purchases, but improving financing.
Karen Simon at JPMorgan says some collateralized loan obligations (CLOs), to whom banks offloaded many buyout loans before the credit crunch, are showing signs of life, while junk bonds remain an attractive financing route.
"CLO managers do have some money to invest given redemptions from loans that have been refinanced or assets that have been sold so they need to recycle those funds," said Simon, the global co-head of the bank's financial sponsor group.
And she added: "The high-yield bond market still offers the most liquidity. And banks are starting to come back."
LEVERAGE RISES
All this means the amount of debt buyout funds can borrow against a company's earnings is creeping up again, although funds often have to pay about half the purchase price as equity.
On Pets at Home, for example, KKR paid a price that equated to a little more than 11 times the firm's current, or "run-rate" earnings, with about half of that in equity. That meant it arranged leverage of about 5.75 times earnings before interest, tax, depreciation and amortization (EBITDA).
And on other deals such as Kabel Deutschland, bankers are talking about loans of 5.5 times or more a company's EBITDA.
That is way below the 2007 peak, when Fitch Ratings says the average European buyout required just 22 percent in equity and had average leverage of 7.4 times EBITDA, but sharply up from last year, when the rating agency estimates deals were just 4 times leveraged.
The pickup is a hopeful sign for a wider renaissance in mergers and acquisitions (M&A), which hit a five-year trough in 2009.
In the year to February 3, private-equity acquirers made up 11.4 percent of European M&A by value -- close to double last year's 6.2 percent, but markedly below 2006's peak of 19.1 percent, according to Thomson Reuters data.
In the boom years private equity staged one in five of the world's takeovers by value, and served as a catalyst for many other deals: even if funds lost out to a firm's trade rivals, their interest helped buoy prices to the point where a seller was willing to cut a deal.
(Visit the Reuters DealZone blog here)
(Additional reporting by Tessa Walsh; editing by Sitaraman Shankar)
© Thomson Reuters 2023 All rights reserved.