Reuters Summit-Bharti retail expansion to gather pace
By Mark Potter and Rachel Sanderson
LONDON (Reuters) - Bharti Enterprises' new convenience stores have been well received by Indian shoppers and plans to ramp up its retail presence with U.S. partner Wal-Mart remain on track, its managing director said.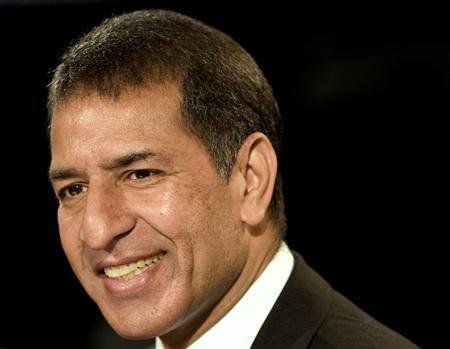 Rajan Bharti Mittal told the Reuters Consumer and Retail Summit on Tuesday that the group's new 80,000-square-foot distribution centre in the Punjab state could support 200 to 300 stores of varying sizes and could also be extended.
A new distribution centre further north could also be opened around the end of next year, he added.
"It's early days for me to predict anything, but if I see the last 60 days, the sales speak that the customers are enjoying the experience," Mittal said.
"They've (the new stores) been pretty well received ... You'll see more stores every month."
Bharti Enterprises, one of India's leading business groups, with interests in telecoms, agri business, insurance and retail, opened three Easy Day convenience stores in April as part of a three-pronged launch on India's retail scene with Wal-Mart Stores Inc, the world's biggest retailer.
Bharti Retail aims to spend $2.5 billion by 2015 in multiple-format stores including neighborhood stores, supermarkets and hypermarkets that will compete with the likes of Pantaloon Retail India Ltd , Reliance Industries , as well as Germany's Metro , Dutch food retailer SPAR International.
Indian legislation bans foreign multibrand retailers from entering its $350 billion a year grocery market, which is forecast to double in size by 2015, and so in order to gain a foothold ahead of any liberalization, the world's biggest retailers are seeking out joint ventures with Indian partners.
Wal-Mart is providing logistical and distribution support for the retail chain and the two firms also have a joint venture to open cash and carry stores in India.
Mittal said the roll-out of new 2,500 to 4,500 square feet convenience stores would gather pace in the coming months, and the group planned to launch its first medium sized store of around 35,000 to 40,000 square feet later this year, followed by the first hypermarket of up to 125,000 square feet next year.
He declined to give a target for store numbers or a specific timeframe for expansion, but said the group's distribution centre in the Punjab could support 200-300 stores of its three formats and that this could be expanded.
"If we chose to expand, we have enough land to do that," he said, adding there was space to triple the size of the current distribution centre.
The group expected to open a second distribution centre around the end of next year, Mittal said.
He reiterated that high real estate prices were a challenge for the expansion drive, but said the amount of new the price property coming on stream was likely to dampen prices.
"My belief is there will be some softening (in the real estate market)," he said.
(For summit blog: summitnotebook.reuters.com/)
(Editing by Elaine Hardcastle)
© Thomson Reuters 2023 All rights reserved.