Retailer Anchor Blue heads back to bankruptcy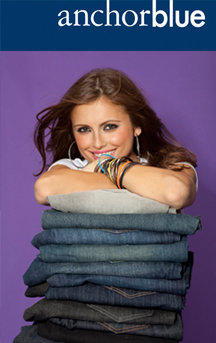 Anchor Blue
Jan 11 - Apparel retailer Anchor Blue has started going out of business sales at its 117 stores after it filed for bankruptcy on Tuesday for the second time in less than two years, according to court documents.
Corona, California-based Anchor Blue, which also filed for bankruptcy in May 2009, said in court documents its holiday sales were disappointing.
The company's owner, an affiliate of private equity firm Sun Capital Partners, had invested $3.25 million in the chain in November to get it through the year-end sales season, but declined to pump in any more money.
The company's chief executive, Thomas Shaw, said in court documents that "the business was not likely to be viable and that the best means of maximizing the value of their assets for the benefit of creditors was to conduct an orderly liquidation."
During its first trip through Chapter 11 the chain sold its Levi's and Docker's outlets and closed about 65 of its weakest locations.
The chain was founded in 1972 as Millers Surplus and later Millers Outpost, which focused on selling casual men's clothing such as Levi's jeans.
By 1989, the chain had grown to more than 300 stores in mostly in the Southwest United States and in the 1990s it began to adopt the Anchor Blue name.
The chain was acquired by Sun Capital in 2003 and the private equity firm also acquired the chain after its 2009 bankruptcy.
The company currently employs 1,446, according to court documents.
Anchor Blue and a spokeswoman for Sun Capital did not return a call for comment.
The case is Anchor Blue Holding Corp, U.S. Bankruptcy Court, District of Delaware, No. 11-10110.
(Editing by Andre Grenon)
© Thomson Reuters 2023 All rights reserved.